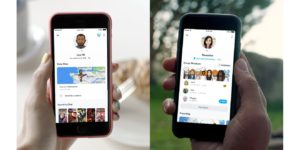 Snapchat revealed two new features and one new eCommerce initiative on November 14.
The messaging application debuted Friendship Profiles, which contain all of the content—images, videos, messages, links, etc.—that users have saved in chats with friends or groups of friends in one place.
If a user opts to share his or her location, that user's Snap Map location will be included in Friendship Profiles. These Profiles can be accessed by tapping on friends' Bitmoji, and Snap Inc. said the feature will "roll out slowly" over the coming weeks.
A spokeswoman for Snap described Friendship Profiles as an easy way to find highlights, favourite memories and important information from friendships, adding that the feature showcases relationships privately, not publicly.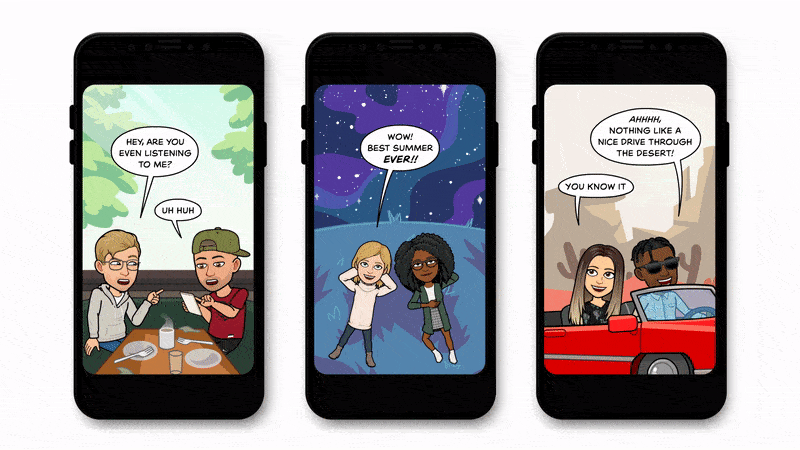 Speaking of Bitmojis, starting Wednesday (Nov. 14), Snapchatters will start seeing Bitmoji Stories, comic strips starring their own Bitmojis and those of friends.
New episodes can be found every week in Snapchat's Discover feed, in English only.
Finally, Snapchat revealed that starting Thursday (Nov. 15), iOS users in the U.S. will be able to buy gifts such as T-shirts, mugs, shower curtains and phone cases featuring Bitmoji or Friendmoji, which combine two Bitmojis in one image. Bitmoji Merch will be available via the Snap Store under the app's settings menu.
Source: Adweek