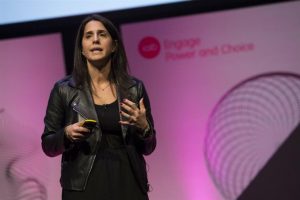 Snap's general manager in the UK, Claire Valoti, made her first public appearance at IAB's Engage event in London equipped with some new demographic data on UK users, according to The Drum.
The company announced that 77% of users in the UK are over the age of 18.
This is good because it means that most of Snapchat's user base is a targetable audience. Advertisers are not permitted to use data to target users under the age of 18, meaning Snap can monetize a large majority of its user base in the UK. Consumers over 18 also have more purchasing power than younger teens, and advertisers want to see real ROI for their ad spend.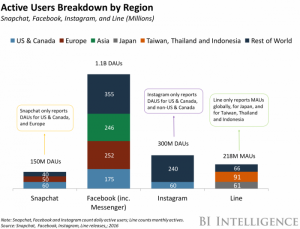 However, this could present a few hurdles for both marketers and Snap:
Snap's younger audience may not be as large as advertisers perceive. This means that large, untargeted brand budgets could be allocated to platforms with bigger audiences.
Advertisers still want to be on the radar of teenagers. Brands can influence teens who voluntarily follow them or the celebrities who endorse them.
43% of adult UK Snapchatters are parents. As was the case with Facebook, the infiltration of parents could drive teens to other, cooler platforms.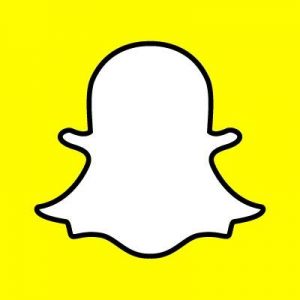 The company is increasingly focused on building out a robust UK presence as mobile and video ad spend continue to accelerate, according to the IAB. In addition, Snap has been reinforcing their UK presence for over a year now, poaching high-profile executives from Buzzfeed, Twitter and Facebook along the way, according to Business Insider.
Snapchat has a strong foothold in the fastest growing ad format in the UK. For the first time in the UK, ad spend on mobile surpassed desktop ad spend in the first half of 2016. Video ad spend across mobile and desktop grew an impressive 67% YoY, while the mobile portion of that grew 129%. Video now accounts for 30% of digital display advertising, and 37% of mobile advertising.
50 million of Snap's 150 daily active users are in Europe, according to AdWeek.  Snapchat opened its Ads API earlier this month, and although it is unclear when the API will launch in the UK, this could drive meaningful ad dollars to the platform.
Source: Business Insider