Slack,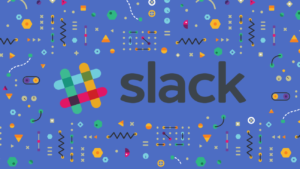 a collaboration hub for the modern workplace, in line with its first ever developer conference, Spec, will be announcing a range of new features, revealing the latest Slack Fund investments, as well as unveiling the fastest growing app integrations across the UK.
The fastest growing app integration for Slack users, in UK in 2018, includes Teamline (formerly busybot), Evernote and Timetastic.
The latest round of announcements follows the recent Slack momentum update, showing the growth of the App Directory to more than 1,500 apps, with 200,000+ developers building on the platform. Furthermore:
• 94% of paid Slack teams actively use apps and integrations to help them get work done
• 15,000+ new internal integrations are built each week, with 65% of paid teams using internal integrations
Spec, hosted in San Francisco, will also see the launch of a range of new tools for app developers, including Actions, which allows Slack messages to be turned into tasks, comments or follow-ups – improving discoverability for app developers.
Full rundown of new tools:
Actions
Actions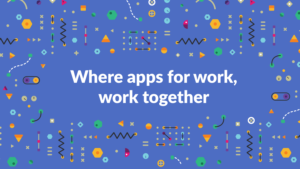 enables even deeper integrations on Slack with the software tools knowledge workers want to use. This is the first time people can fully close the loop between their conversations with their team in Slack and the apps and services they use adjacently.
• Actions are simple, easy-to-use shortcuts for apps that live inside Slack. Actions will be visible on the expanded view of every Slack message.
• Here, users will be presented with the option of taking various "actions" on a message, as supported by the apps installed on their workspace (ranked by a combination of frequency and recent timings for the user). For example, an app could pop up a dialog for the user to open a project management ticket.
• Actions will help you quickly turn Slack messages into tasks, comments or follow-ups, attach messages to tickets, or even save information that you want to review later when you have more time.
• Now, in addition to bringing information into Slack, you can trigger next steps in a third-party app's workflow (like opening a dialog), or send information outwards to the tools and services your team uses every day, to really maximize their utility.
At launch, Actions will work with the following partner apps: Asana, Bitbucket, HubSpot, Jira and Zendesk.
Additionally, Slack is also previewing upcoming product news for developers – Workspace Apps and Block Kit, at Spec:
Workspace Apps:
Workspace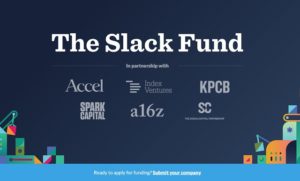 Apps are the new way for developers to build Slack apps — currently in developer preview. At Spec, Slack will be showcasing a significant addition to Workspace Apps: the ability to install apps once, then roll it out easily across an entire Enterprise organisation.
Block Kit
A UI framework enabling rich app experiences through stackable UI "blocks". It's a new way for developers to define and build interactive UI in Slack.
Slack reveals the latest companies set to benefit from the Slack Fund
• Six new investments have been made with the Slack Fund (Slack's seed stage investment fund) since their last announcement, in Aptly, Clara, Leanmetrics, Pullrequest, Zylo, and Epistema.
Aptly: Real estate communications platform designed to optimize property performance.
Clara: Conversational AI to help schedule meetings.
Epistema: Collaborative Knowledge Analytics designed for large groups of analysts.
Learnmetrics: Platform which simplifies the process through which educational orgs aggregate, analyse, act, and communication around their student population data.
Pullrequest: Code review as a service.
Zylo: SaaS optimization platform that transforms how companies manage and optimize the vast and accelerating number of cloud-based applications orgs rely on.
• The fund now has a portfolio of 38 companies, and 11 companies have gone on to raise additional rounds.
• Across the portfolio, there's been ~$200M in VC $ invested in Slack Fund companies.
According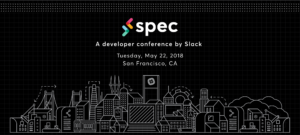 to Alex Hood, head of product at Asana, roughly half of the company's customers also rely on Slack for day-to-day workplace communication: "More than half of Asana customers use Slack, so these two solutions need to work together effortlessly. With Slack's latest platform innovations, our new integration lets teams take action on Asana updates that come into Slack, and even turn Slack messages into Asana tasks or comments without leaving Slack. This is what our customers have been asking for."
Source: Slack