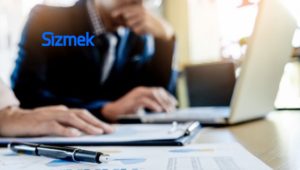 Sizmek, one of the world's largest independent buy-side advertising platform delivering impressions that inspire, announced a completely overhauled industry-leading Demand Side Platform (DSP). The new DSP presents an evolved user experience, providing clients with new screens and workflows for added transparency, control, and efficiency when managing budgets and programmatic spend.
These enhancements ensure agencies have greater insight into their advertising campaigns, enabling them to identify and optimise media strategies, gaining a clearer picture on what's working, what's not, and how to best take action in real-time. Buyers experience improved usability and perspective with fewer clicks and reduced time-to-value, saving countless hours of tedious work and better optimising their time.
The new DSP is powered by Sizmek's industry leading AI, providing agencies with an intuitive recommendation and optimisation engine that improves the performance of media. In the past, advertisers and agencies did not trust the black box approach that AI and machine learning seemed to be based on, and were wary of losing control over the decision making process.
However, Sizmek ensures buyers retain full control over campaign execution and when to use AI (for instance whether to AI-optimise or manually allocate daily tactic budgets). The DSP designs data for discovery and provides transparency into key learnings with data-visualisation reports that show how attributes contributed to campaign success over time.
"The UI redesign was thoughtful, as all key features can be accessed quickly and let us edit and update specific items without additional clicks in sub-menus," said Axel Jonuschies, Managing Partner, Global Trading – Programmatic at GroupM. "The new UI gives us greater efficiencies, and reduces the frustration of a slow front-end; I'm sure it will be appreciated by all existing users of the Sizmek DSP."
"Sizmek's new DSP is the best I've seen—and I've seen most," said Reeve Benaron, CEO and executive chairman of AudienceX. "It ensures my teams have a better viewpoint and understanding of all our omni-channel campaigns. Ultimately we can better optimise our efforts to meet the needs and expectations of performance advertisers."
Sizmek continues its tradition of transparency, as the enhanced DSP offers clear insight into media, delivery, costs and campaign impact. Agencies can make better informed decisions about budgets and overall programmatic spend, strengthening their value as a brand partner by maximising performance and minimising human error.
"We heard our clients' feedback, and worked with them hand-in-hand to design the new DSP. Agencies want more control and efficiency, and demand the offerings from technology partners strengthen their overall value proposition," said Mark Grether, CEO of Sizmek. "More than that, we often hear the misconception in our industry that AI can replace people. Our DSP and products are all about enabling our clients to make smarter decisions and differentiate themselves in the market. Our success is rooted in how we bring data, creative and media together—all powered by AI.  The Sizmek DSP incorporates all of those offerings into one platform."
Source: Sizmek