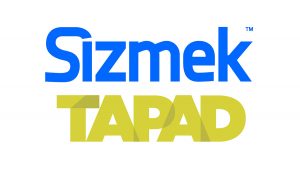 Tapad, a leader in cross-device marketing technology, announced a new global partnership with Sizmek, the largest independent buy-side advertising platform delivering impressions that inspire. By integrating the Tapad Device Graph, Sizmek will enhance its AI-powered predictive capabilities to deliver accurate, cross-device messaging at global scale in a privacy-safe environment.
Combined with Sizmek's existing data enablement, creative optimisation and media execution capabilities, the proprietary Tapad Device Graph improves the efficiency and precision of digital advertising by accurately matching people and devices. This enables advertisers to get a clear view of individual customer journeys, achieve scale without compromising on efficiency, and uncover new opportunities for conversion.
Sizmek's customers will have access to Tapad's globally compliant and privacy-safe datasets across the Americas, EMEA, and APAC. With deeper knowledge of consumer preferences, purchase intent and conversion behaviours, Sizmek and its customers are able to enhance advertising strategies including cross-device audience identification and more.
"Tapad is known for their strong cross-device capabilities, and their offering is an excellent addition to our growing program for best-of-breed data and measurement partners," says Mike Caprio, Sizmek's Chief Growth Officer. "For our customers, this partnership will add further people-based marketing precision and reach to our comprehensive offerings around creative optimisation, data enablement and media execution."
"Sizmek's adoption of industry-leading AI and machine learning campaigns will be a great complement for the Device Graph," said Chris Feo, SVP, strategy & global partnerships at Tapad. "Our ability to create smaller, more customised segments in conjunction with Sizmek's AI modeling will deliver efficiency, effectiveness and increased ROI for marketers worldwide."
This partnership comes at a time of a massive shift in the marketing technology industry. Companies like Tapad and Telenor, as well as Rocket Fuel and Sizmek, are joining forces to adopt those technologies that are most efficient and accurate at reaching consumers at scale in a personalised and non-intrusive way. The combination of Tapad and Sizmek's offerings will provide international marketers with exceptional resources to lead a more cost effective and results driven campaign.
Source: Tapad