Shopify has launched Shopify Chat, a native chat function that enables retailers to have real-time conversations with customers visiting their stores in order to drive sales. Shopify Chat runs inside Shopify Ping, a mobile app the company launched in 2018 that centralises all customer conversations, along with automated marketing workflows.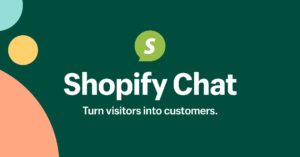 Once Shopify Chat has been enabled inside Shopify Ping, is appears on all pages of the retailer's online store, enabling customers to ask questions about products, request order updates, and receive discount codes.
The new functionality adds to the existing list of chat services available within Shopify Ping, including Facebook Messenger and Apple Business Chat, all of which are available at no additional cost. Shopify said it is also investing in dynamic conversations so that the chat platform that most resonates with a customer surfaces first.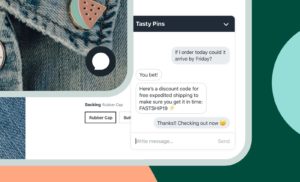 "Chat has always been a crucial part of commerce and is essential for building one-to-one customer relationships," said Michael Perry, director of product at Shopify. "We're continuing our investment in making the conversational commerce experience as intuitive and easy as chatting with friends and families. With most of our merchants selling across multiple channels and geographies, our latest feature enables dynamic conversations to best support consumer messaging preferences and ensure that the future of commerce is increasingly borderless to enable seamless communication."
Source: Mobile Marketing Magazine