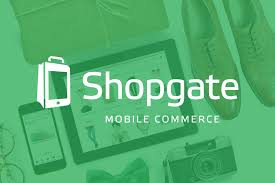 Shopgate is the First Mobile App Platform to Leverage the Facebook Analytics for Apps SDK to Help Merchants Understand the People Who Use Their Apps and Reach Them with Powerful Push Notification and Mobile Ad Campaigns.
Shopgate, Inc., a leading mobile app platform, has introduced Facebook Tools to give merchants the ability to understand their most valuable consumers to drive retention, engagement and conversion. With over 1.7 billion monthly active users, Facebook has the capability to provide accurate and deep insights that online retailers can use to optimize and improve mobile advertising and push notification campaigns.
This integration gives retailers access to analytics, advanced push and in-app notifications, targeted mobile advertising with deep-linking and Facebook login.
Once connected, retailers will be able to use the Facebook Analytics for Apps dashboard to get broader audience insights like age, gender, location, interests, and education and better campaign visibility with key metrics like lifetime value and retention by campaign.
In addition to the push notification segmentation offered by Shopgate, this integration provides event-based push and in-app notifications. Retailers now have the ability to send push and in-app notifications to segments of people based on the actions they've taken within the app. For example, if a consumer leaves an item in the cart, a push notification can be scheduled to remind them to complete their purchase.
"Over half of all Facebook users only access Facebook through mobile devices, making it a key marketing outlet for our merchants," says Casey Gannon, Shopgate's Vice President of Marketing. "With this new suite of Facebook capabilities, retailers can focus on acquisition through targeted app campaigns and increasing purchase frequency with their current users. What better way to get to know your consumer than to partner with the largest social media network available?"
Facebook Analytics for Apps also provides ways for advertisers to reach potential and current customers through Facebook app ad campaigns. Retailers can serve Facebook ads to highly targeted prospective consumers and to current consumers with deep-linking to product and category pages within the app.
Facebook Login for both apps and mobile websites is now available on all apps powered by Shopgate. Facebook Login allows customers to bypass the manual entry of personal information by connecting to their Facebook account. Retail experts agree that social login reduces cart abandonment, as it removes a step of the checkout process consumers are wary of – registration. In addition to a reduced abandonment rate, merchants get the added benefit of pre-validated account info right at sign-up.
In addition to app optimization, Shopgate merchants will be able to add a Pixel Code from their Facebook Business account to their mobile website to get better user insights on their mobile website traffic and to create target audiences for Facebook ad campaigns that most resemble current customers. This data is essential for advertisers looking to achieve better results from their ad budgets.
The new Facebook connectivity features are included in all Shopgate packages. Retailers will need to sign up for a Facebook developer account and add their Facebook App ID to the Shopgate platform to connect.
Source: PromotionWorld