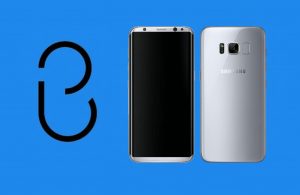 Even though the Galaxy S8 has yet to be officially announced, Samsung has revealed that it will include a new digital assistant that will enable users to control every aspect of their device with just their voice.
The new assistant, Bixby, will use a dedicated button on the new smartphone, and according to Samsung, it will enable you to use vocal commands to control all basic functions on your phone, as well navigate a number of Bixby-powered apps. Samsung has put a lot of work into natural language controls for Bixby, so it will rely less on specific commands that other digital assistants require.
"Bixby will be able to support almost every task that the application is capable of performing using the conventional interface (i.e. touch commands)," said Injong Rhee, executive vice president and head of R&D for software and services at Samsung Electronics. "When using a Bixby-enabled application, users will be able to call upon Bixby at any time and it will understand the current context and state of the application, and will allow users to carry out the current work-in-progress continuously."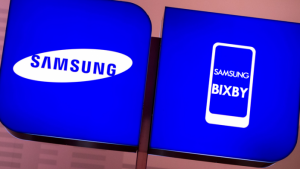 Samsung hopes that Bixby will assist with onboarding people with the new smartphone, as they can simply ask Bixby to carry out tasks rather than navigate their way through menus, and will reduce the need for complicated user interfaces by having people rely on Bixby for functions.
While the Galaxy S8 will see the first deployment of Bixby, Samsung has big plans for the digital assistant, with an SDK for third-party developers on the horizon, as well as Bixby interfaces in smart TVs, smart home hubs and more. Bixby has been designed as a cloud-based application for this reason, requiring just an internet connection and voice input system to work.
"Bixby is at the heart of our software and services evolution as a company," said Injong Rhee. "We are fundamentally and conceptually changing our attitude toward software and services and working hard on innovation throughout all aspects of our mobile ecosystem. With the continued investment from Samsung on artificial intelligence, the possibility of what Bixby can become is endless."
Source: Mobile Marketing Magazine