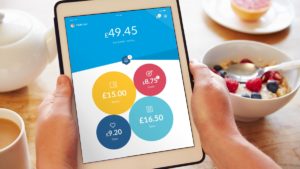 With skills aimed at children and families proving to be one of the fastest growing categories for Amazon's Alexa digital assistant, mobile 'pocket money' tracking app RoosterMoney has announced the launch of the first-ever pocket money skill for the voice assistant.
The RoosterMoney skill enables users to track their saving and spending, as well as keeping them updated on chores they need to carry out. A survey of 10,000 RoosterMoney users found that 77 per cent of parents give a regular allowance, with the average amount received by four to 14-year-olds being £6.15. Kids using RoosterMoney's app managed to save 24.9 per cent of all money they received last year.
"We know from research the key to teaching kids about money lies in having positive conversations about it at home," said Will Carmichael, CEO of RoosterMoney. "Our mobile app removes the typical barriers like forgetting how much they have in their piggy bank, and creates space to have more meaningful conversations such as what the kids are saving for and how they are going to achieve those goals.
"The idea behind the RoosterMoney skill for Alexa is to encourage families, quite literally, to talk about money. By making engaging with your money as easy as asking Alexa, we're nurturing good money habits in the home."
42 per cent of children aged nine to 16 access voice recognition gadgets at home, while 40 per cent of consumers say we will be using voice services over websites and apps in the next three years.
Source: Mobile Marketing Magazine