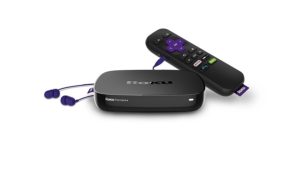 Over-the-top (OTT) streaming firm Roku has unveiled a series of tools to help marketers get better value from ads on the platform.
The new feature, dubbed Ad Insights, will offer expanded OTT measurement for brands as well as give access to data around reach and effectiveness across linear and digital formats.
Less than 12 months ago it introduced audience guarantees for TV advertisers, which followed on from its 2015 deal with Nielsen.
Now, when it comes to reach, marketers will be able to use the tools to quantify this by demographic segments across TV, desktop, mobile and OTT – ie apps and services delivered via a Roku device.
Additionally, TV networks and content owners can measure the effectiveness of the content promotions they run across the same mediums.
Ad Insights will also offer data around 'cord cutters', meaning advertisers can target and measure campaigns delivered to Roku users who avoid traditional TV subscriptions. Real-time feedback will also be made available to clients via short on-device surveys completed by audiences.
"With our rich first-party data, robust OS and relationships with our consumers, we are in a unique position to continue to make meaningful advances in OTT measurement," said Scott Rosenberg, general manager of platform business, Roku. "Our investment in new measurement tools reflects our strong commitment to helping brands fully leverage the benefits of OTT advertising."
Source: The Drum