The Straight Outta Compton mobile app, which allows users to modify the Straight Outta Compton Logo to fit their own hometown, won the mobile category's gold award at the 2016 Cannes Lions International Festival of Creativity.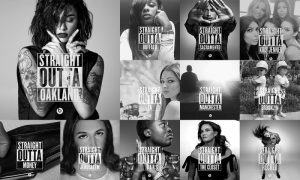 To promote Universal Pictures' film about Dr. Dre's life, Beats by Dre partnered with R/GA Hustle of Los Angeles to create an integrated campaign that not only celebrated Compton–Dr. Dre's hometown–but every city in the world. Straight Outta Compton is a film infused with hometown pride and people everywhere feel the same pride towards their own city just as Dr. Dre does to his.
Beats by Dre wanted to celebrate places that make people who they are by giving them the chance to create their own #StraightOutta meme.
Beats by Dre and R/GA Hustle started with over 100 stars across music, film, and sports who shared where they were #StraightOutta. These influencers posted their memes on their own social media platforms, reaching massive audiences.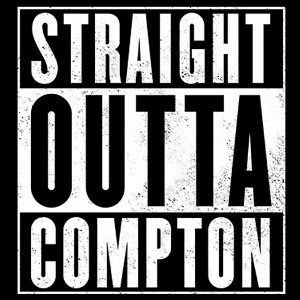 Beats by Dre and R/GA Hustle created a mobile app that enabled the entire world to make their own #StraightOutta memes. All they had to do was type in where they are from and either take or use an already existing photo of that place. Then, share it on social media.
Within a historical 24 hours, #StraightOutta became the number one most trending topic on social media platforms such as Facebook, Twitter and Instagram. The app experienced over 11.7 million visits and was downloaded over 8.3 million times. There was an estimated 1.5 billion impressions of the campaign, overall. #StraightOutta quickly became Beats' largest promotional campaign and 2015's largest social media campaign.
Straight Outta Compton created a culture of hometown pride. The #StraightOutta campaign allowed people to express themselves while also promoting Dr Dre's film biopic through the #StraightOutta.
Article by Haley Manin, Lovely Mobile News
Source: Cannes Lions Festival