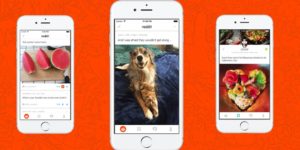 Reddit has belatedly joined the video ad fold with the roll out of native video advertising to select partners across both its website and mobile apps, a scheme which will be extended to all later in the summer.
Hot on the heels of LinkedIn, Reddit will now hosts brands' videos natively, playing them automatically when users enter the site – although they will be given the option to switch off auto-play functionality should they prefer.
Reddit has enjoyed great success since it began native video advertising last August, a perfect fit for the many video-focused Subreddit pages, with home hosted videos often racking up double the number of views as Youtube embedded content.
Reddit's vice-president of brand partnerships Zubair Jandali commented: "Video content is incredibly popular on Reddit. This is adding to the utility that we offer marketers."
That utility includes offering advertisers native video ads on a cost per view basis, as well as offering solely video-based campaigns for the first time.
The social news aggregation platform has been busily engaged in winning over brands to its cause, establishing a dedicated sales hub in Chicago from which it builds partnerships with industry.
Source: The Drum