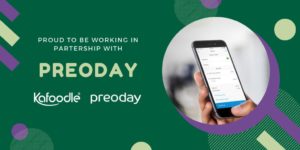 Digital ordering company, Preoday has formed a technology partnership with Kafoodle. The partnership gives clients access to its pre-order and pay functionality alongside allergy information, stock management and promotion software designed to increase customer footfall. 
Unique to this integration is an additional level of functionality allowing design agencies and third-party developers to build-out their own user experience, including venue/outlet selection, menu displays and item selection, for example. Post-checkout, orders travel back into the Preoday system for completion.
Kafoodle simplifies the catering of personalised or restricted diets. Wherever food is being served, be that in an educational establishment, care home or medical facility, offices or within a restaurant, its technology streamlines and enhances kitchen processes. As well as collecting customer ordering data with each purchase, the kitchen can use the combined technology to manage compliance and view meal-plan costs, helping them stay within budget.
The integration creates a seamless connection between the kitchen, front of house and customers. Within the white-labelled platform, customers will be able to search and filter menus based on their dietary requirements before placing orders and paying. By displaying the allergens and nutritional information associated with each menu item the stress of choosing a meal when eating out is removed and the safety of those with special dietary requirements is ensured.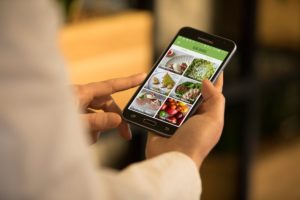 Due to the customer data collected via the platform, customers can additionally benefit from personalised marketing and promotions, based around their previous food choices.
Tarryn Gorre, CEO & Co-Founder, Kafoodle, comments: "The Kafoodle and Preoday teams are a natural fit, we reflect each other's attitudes and aspirations with complementary work ethics. Importantly, we both want to help our clients achieve greater customer footfall and retention as well as an enhanced service experience. Preoday's platform is partner-friendly, enabling our technologies to easily integrate and perform to expectations. We look forward to providing our combined solutions to new and existing clients, and seeing the results that yields."
Nick Hucker, CEO of Preoday comments: "Working together, customers of Preoday and Kafoodle are able to face down the biggest challenges restaurants and caterers face in 2019, service speed and efficiency, allergen compliance and, of course, customer experience. Kafoodle's allergen management software is extremely important for caterers at a time when greater scrutiny is, rightly, being placed on food suppliers with regards ingredients. Bringing our technologies together, we hope to empower both the operator and the customer, helping them feel confident and secure throughout the ordering process."
Source: Preoday