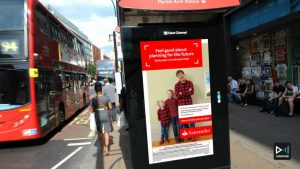 Location marketing specialist Posterscope launches Dynamic Scheduling to make the proven benefits of customised creative optimisation accessible to all clients. The agency is the first OOH specialist to offer a programmatic product with proven campaign effectiveness to all clients.
Dynamic Scheduling, powered by Liveposter, will create a new industry standard in the delivery and scheduling of digital out-of-home (DOOH) campaigns and enable all clients to benefit from increased creative optimisation.
Posterscope's CEO Stephen Whyte says: "The most interesting and important aspect of programmatic OOH is the transformation that programmatic ad-serving of creative has enabled. With nearly 50% of OOH spend expected to be digital in 2017, we have made a commitment to evolving our digital offering in order to drive incremental value for clients. We have created a sophisticated AI algorithm that makes the benefits of programmatic ad-serving accessible to all clients no matter the scale of their campaign. This is part of Posterscope's ongoing commitment to provide pioneering location-based solutions for brands."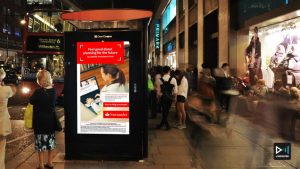 Dynamic Scheduling has launched in March with brands Santander, in partnership with Carat and Engine, and Charlotte Tilbury, in partnership with Cream.
Daniel Creed, Lead Media Strategist at Santander said, "To help people prosper we want them to 'Feel good about planning for the future', but we recognise that prosperity means something different to everyone depending on their personal situation. Dynamic Scheduling allows us to communicate our different product offerings based on what is most important to those viewing the campaign."
Will Lever, Client MD, Engine added: "Dynamic Scheduling is an important innovation that enables us to continue targeting specific audiences across DOOH campaigns. It allows us to seamlessly execute personalised creative at scale, so we can speak to the right audience, in the right place at the right time."
Source: MarComm News