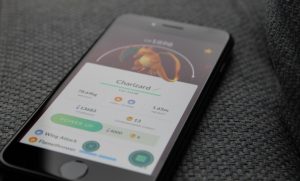 Pokémon Go creator Niantic has formed a multi-year partnership with the John S. and James L. Knight Foundation, with plans to advance civic engagement in local communities around the US through AR experiences.a
The collaboration will see Niantic's gaming experiences, including Ingress and Pokémon Go, leveraged at select community events supported by Knight Foundation. These events will feature Niantic launching special AR content specific to the events.
The first event that the collaboration will work on will be on 7 May in Charlotte, North Carolina as part of the Open Streets 704 event. This will see fans of Pokémon Go gaining access to 16 Pokéstops and two gyms at significant sites along the route.
"Our founders, Jack and Jim Knight, embraced technology in their newspaper business. They recognized that openness to new technology was critical to building and a sustaining a thriving and resilient business. It's clear in our turbulent, rapidly changing present that technology will remake our world and our communities—whether we're ready or not," said Sam Gill, VP for learning and impact at Knight Foundation.
"We try to embrace that same openness at the Knight Foundation of today, and it led us to partner with Niantic to jointly explore the ways in which technology like Pokémon Go might enliven and engage public life in our communities."
Source: Mobile Marketing Magazine