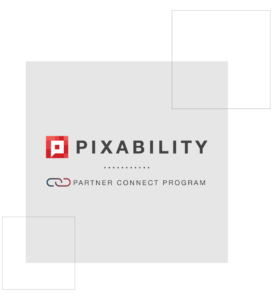 Pixability, a video advertising software company, has launched the Partner Connect Program, which will provide Pixability's brand and agency customers with a marketplace of video platforms, as well as creative, data, and measurement solutions.
The platform aims to give video marketers access to components required for a holistic marketing approach, including creative, targeting, reporting and verification solutions.
"From targeting to measurement, and supply to creative, our Partner Connect Program can help any marketer easily identify the mix of services that their video strategy demands," said David George, Pixability chief executive officer. "Backed by the Partner Connect Program, marketers can now more efficiently find, select, and activate the partners and services that will best drive impact against their video KPIs."
The Partner Connect Program will comprise of supply, data, measurement, and creative services partners, allowing marketers to search and narrow down the most appropriate type of partner for their campaign.
Supply partners, such as YouTube, Facebook, Instagram, and other tv providers, are the largest sources of video supply, and are able to best utilise targeting in mobile and at-home devices. Creative partners, such as Celtra and Vidmob, will help marketers by developing ad content for essential audiences on specific digital video platforms.
Measurement and data partners, including Oracle Data Cloud's Moat Measurement, DoubleVerify, IAS, Nielsen, and Experian, will allow marketers to analyse data to better track audience response and video ad performance.
Source: Mobile Marketing Magazine