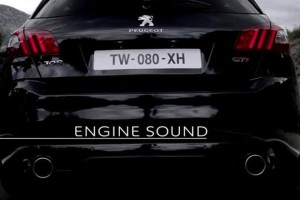 Peugeot has claimed to be the first to use haptic technology in its mobile advertising in the UK, with the launch of a new smartphone video ad that uses immersive technology to capture the experience of driving.
Touch technology within the ad simulates the experience of driving a car on the user's mobile phone. A pop up ad appears in an app window, showing a short video of a journey.
This video ad is paired with vibration effects that trigger when the engine revs or the car accelerates.
The project was created in partnership with OMD, Peugeot's media agency, and Opera Mediaworks UK, which specialises in mobile advertising.
The campaign is powered by haptic technology called Touchsense Engage, created by tech developer Immersion.
The ad forms part of OMD UK's campaign for the Peugeot 308 GTi, which launched in October with an online video (below) created by BETC Paris.
It will appear exclusively to Android users throughout December, on apps selected by Opera Mediaworks. There is also a version available to view on Immersion's Content Portal app on Google Play.
Source: Marketing Magazine