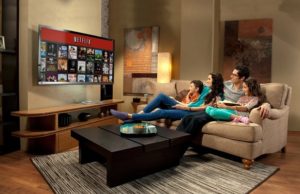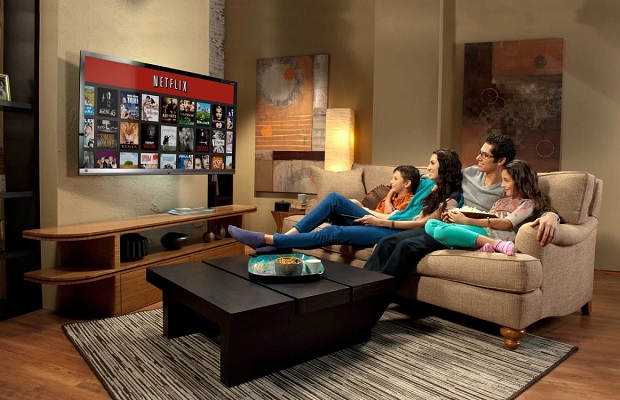 Internet-based businesses including retail shopping and video streaming are among the most popular online activities for Brits.
Almost half of all adults in questioned (46%) in a survey used on-demand pay streaming services such as Now TV, Netflix, or Amazon Prime Video, up from just 29% two years ago.
The details were revealed in a report by the Office for National Statistics on internet access for households and individuals.
The surge in the proportion of adults who watch videos online has contributed to the growth of companies like Netflix.
However, Netflix fell short of meeting its subscriber targets in its most recently filing to shareholders – prompting shares to fall 14%.
Other findings include:
Since 2016, the proportion of adults who watched videos on demand from commercial services is up 17%, from 29% to 46%
Daily internet use for adults has more than doubled since 2006, from 35% to 86% – with email remaining the most popular internet activity.
Smartphones remain the most popular devices used to access the internet – they are used as a primary device by 78% of people.
Almost 90% of adults used the internet at least weekly in 2018, compared to just 51% in 2006.
The proportion of adults aged 65 or over who shop online has trebled since 2008, rising from 46% to 48% in 2018.
"Streaming services' rise in popularity is in part down to audience's desire to watch what they want, when they want, but also reflects the vast array of quality content that the likes of Netflix, iPlayer and NowTV now offer. This powerful combination of ease of access and compelling content has driven the rise of video on demand and pushed each streaming service to outdo the other, and even 'smaller' streaming players like Apple are already projected to spend over $4bn in VoD services by 2022," comments Josh Krichefski, CEO at MediaCom UK.
"Continuous innovation, creation of unique content and better personalisation will ensure the continued success of VoD and put pressure on 'traditional' media to react. Video is now not just the cornerstone of the biggest streaming services, but the likes of social media platforms are getting in on the act as well – just look at Instagram's IGTV and Facebook's pledge to spend $1bn on original shows this year. With over half of all adults having watched a streaming service in the last three months – and advertisers having spent an extra £476m on smartphone video ads last year – this is an encouraging time for both consumers and brands, and reflective of the "wherever, whenever" world we live in."
Source: Net Imperative