The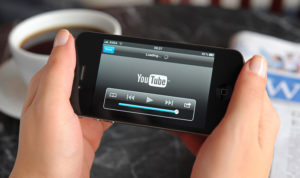 ad industry's standards body wants help as it considers toughening the requirements to call digital ads "viewable" so they're more comparable with TV and other media.
The Media Rating Council on Tuesday issued a call for research to help gauge what would happen, for example, if it required "viewable" ads to appear on screen in full instead of the current standard of halfway. It also wants to look at "duration weighting," or varying standards above its current 1 second for display ads and 2 seconds for video.
Viewability became a big issue in digital advertising several years ago as marketers realized they were often paying for ads that appeared on screens only fleetingly, partially or not at all. The MRC responded with standards that it described as a "first step."
But major ad buyers such as GroupM and Unilever quickly pushed for stricter definitions, demanding that 100 percent of an ad appears in view and that video ads play for at least half their length, with the sound on and when someone has clicked to play it. (Last year, GroupM relaxed the last two requirements for social networks.)
Some independent research already suggests there's a case for giving more credit the longer ads play, at least from the perspective of advertisers. Studies by Nielsen Catalina Solutions suggest the sales lift from ads that people watched for more than 5 seconds is, as one might guess, considerably higher than from ads that they watched less of.
How duration weighting might be applied, however, is another question.
The MRC also wants research addressing whether viewership of the last 5 seconds of an ad should count as much as the first 5, says David Gunzerath, senior VP and associate director of the MRC.
The plan is to complete development of the MRC cross-media standard by year-end, so the research will need to be in well ahead of that.
Source: AdAge