Data marketing firm consultancy TwentyCi has launched a new programmatic platform that connects digital advertisers to the 9 million home-movers who are buying a house in the UK at any given time.
Advertisers will be able to reach individuals who are known to be buying (or renting) a new house and will know at what exact stage in the process the individual is at.
This means they can offer their product or service at the exact time the individual consumer will have a need for it – be it mortgage, furniture, home entertainment tech or even holidays and cars.
With home-movers spending £12 billion a year in the UK this is a huge market for advertisers to tap into – and the launch of TwentyCi Digital will enable advertisers to reach these KNOWN home-movers through programmatic advertising, social media and also digital TV through TwentyCi's partnership with Sky AdSmart.
With a purchasing power of £12 billion annually in the UK, home-movers are a hugely untapped target audience for advertisers, with each home-mover spending an average of £10,000 for a variety of goods and services before, during and after a move.
TwentyCi Digital's offering is based on the company's home-mover database which is the biggest and richest of its kind in the UK, providing 99.6% coverage of the UK home buyers' market. It is constantly updated and typically comprises nine million home-movers. The database is built using a combination of factual offline and online transactional data such as online property searches, surveys, Energy Performance Certificates and estate agent activity. This enables TwentyCi to identify qualified home-movers and track them individually as they move through the home-mover cycle.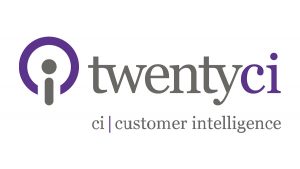 TwentyCi has been managing data for advertisers for over 15 years and has already helped many major brands to reach home-movers through direct marketing. With the launch of TwentyCi Digital, the company can now enhance its work with advertisers and agencies by adding an extensive range of digital and social channels to the direct marketing channels it already provides. This means advertisers can send communications in real time at specific points of need for their product, adapting messaging and channel selection as a consumer moves through the process to maximise relevance and context.
Paul Hickey, Director of Digital Solutions at TwentyCi Digital explains, "Buying a house is the biggest investment that individuals make during their lifetime and leads directly to spend across many product categories. By identifying exactly where an individual consumer is within the six step home-mover cycle – from Pre-Mover through to Move Homemaker – we make it possible for advertisers to reach home buyers at the exact time when they need their product, in a compelling and contextually appropriate way, using the right media channel. It's our use of factual data rather than intent data that ensures our clients' budgets work much harder."
TwentyCi Digital will enable advertisers to not only target home purchasers but also rental movers and is already being deployed across most major DSPs including Google DBM. Also the company's relationship with Sky and its targeted TV advertising technology, Sky AdSmart, means advertisers can target one million households known to be going through the home-mover process while they watch TV shows like Game of Thrones.
By launching its programmatic digital offering the company is creating significant new opportunities for online consumer engagement, particularly in the financial services, retail, property, utilities, automotive and travel sectors.
Source: Net Imperative