Caligoo has released the newest version of its application aware hot spots solution. Caligoo delivers what venue operators need to compete, attract and serve a new and demanding generation of mobile savvy users, while protecting their existing base and expanding through the right mix of digital on-line and physical off-line services.
Thanks to Caligoo's technology, Wi-Fi networks become an exclusive asset at the venue owner's disposal, able to generate a return on the investment, making the online in-store experience of customers extraordinarily more effective.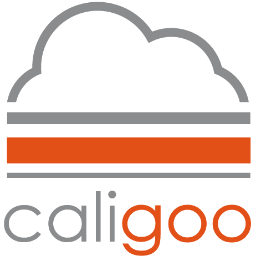 To scale and extend the feature set and high-density venues demands and growth in IoT, Caligoo has fully embraced the exciting new Fog Computing paradigm, according to which computation and storage resources are distributed to the edge of access networks, and extended it to the world of Software-Defined Networking. Caligoo has developed an integrated platform, comprising a network resource controller, either physical or virtualized, a cloud service infrastructure, and the software modules (APIs and SDKs) for the mutual interaction between applications and the network.
Several retail, hotel, and catering chains have invested in Free Wi-Fi areas to attract a higher number of users and as a medium to provide marketing communication, such as banners, interstitial ads, and social media. However, because of their large diffusion, and a more or less complex authentication procedure, profitability is jeopardized. Caligoo's technology wants to address this issue.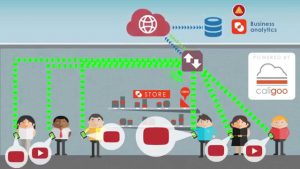 "The first use cases that we have developed – said Caligoo CEO Giovanni Guerri – have clearly demonstrated that big brands are greatly inclined to invest in infrastructures and applications. However, they are rarely aware that the management of connectivity is the crucial aspect to make those two elements mutually effective."
The new Silicon Valley based US branch headed by industry veteran Eric Dentler, who has a long career in high technology and software marketing, sales and service innovation will leverage Caligoo's efforts. Most recently Eric has been focused on helping venue owners and their vendors deploy the best wireless network technology and software solutions to meet the needs of their most demanding tenants, customers, attendees and residents. His expertise includes leveraging cloud, content management, location and analytics to help clients monetize wireless broadband connectivity.