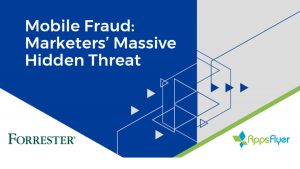 In a recent commissioned study conducted by Forrester Consulting on behalf of AppsFlyer this November, marketers were surveyed about their top challenges and goals for mobile marketing in the upcoming year. In this survey, Forrester polled 250 marketers whose companies spend at least $1 million a month on digital advertising.
The survey also dove deep into the issue of fraud and how the world's leading advertisers are approaching mobile ad fraud as it has become one of their top challenges. In addition to the full study, AppsFlyer created a short summary of the most important insights for savvy mobile marketers.
What do Enterprise Marketers Think about Mobile as A Channel?
As we all know, mobile is an increasingly important channel for UA. 70% of the enterprise marketers surveyed for this study are increasing their budgets for mobile advertising over the next 12 months. Among companies whose budgets exceed $5 million dollars a month, 39% said that they were planning on increasing their mobile ad spend by more than 30%.
What are the top Challenges Enterprise Marketers Face?
The leading challenges identified by enterprise marketers in the survey are lack of data, lack of internal knowledge about programmatic media buying on mobile, lack of transparency on inventory, and mobile ad fraud.

Is Mobile Advertising the Perfect Petri-dish for Growing Fraud?
With more advertising dollars being spent now on mobile than any other channel, mobile is a big attraction for fraudsters. And the problem is made even worse by the challenges highlighted above by enterprise marketers. Lack of of visibility, poor data, and lack of internal team knowledge result in an environment that enables fraud to thrive. The Majority of advertisers admitted that they fail to track and battle most types of fraud, especially those such as the recently discovered Device ID reset Fraud, costing advertisers billions.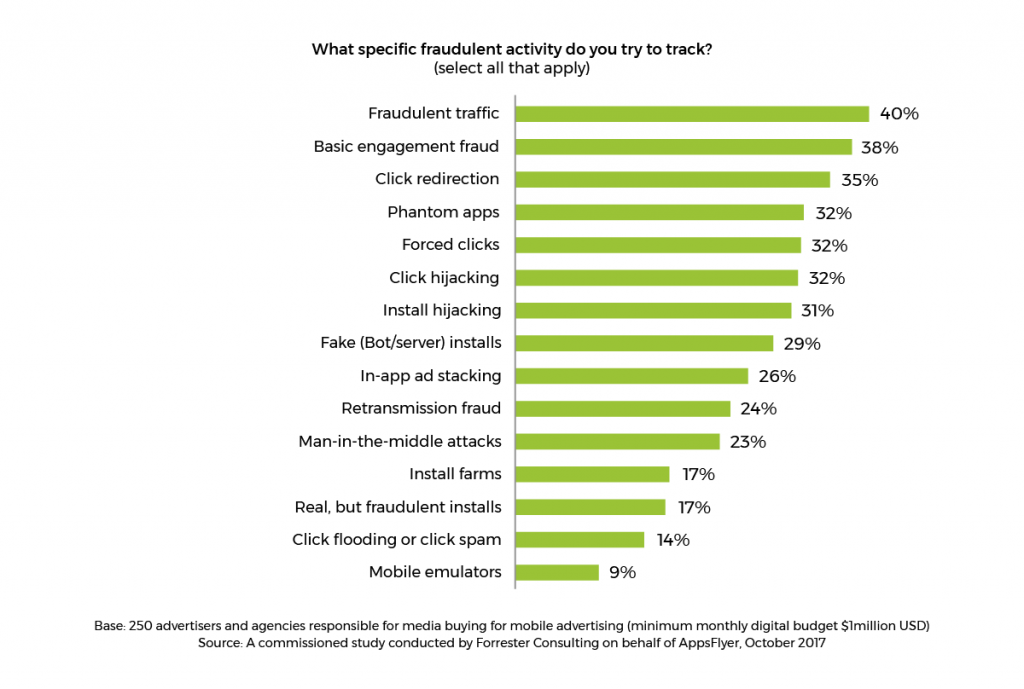 How Much is Fraud Costing Marketers?
Fraud's prevalence is so profound in mobile advertising that over a third of enterprise marketers estimate that at least 40% of their budgets are exposed to fraud both on mobile web and mobile apps. Thus, the significant cost of doing business on mobile to promote your product or app means paying a heavy tax to thieves.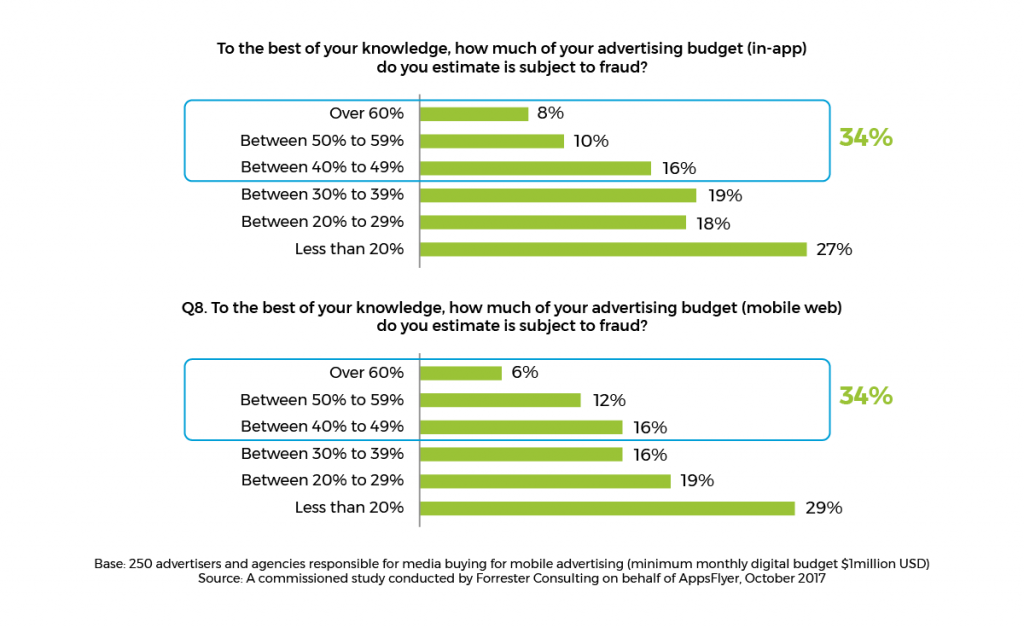 Are Marketers Able to Address Fraud Right Now?
Only 19% of marketers admit to having systematic fraud prevention in place, thought 92% rate fraud prevention as critical or high priority over the next 12 months.
To find out how marketers are combatting fraud, as well as the extensive results and analysis of the survey, download the full study here.
Source: AppsFlyer