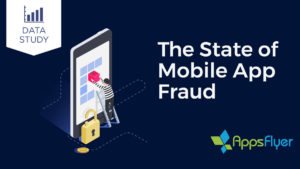 Fraud in the mobile app ecosystem is rampant, that much is clear. But what is less known is just how sophisticated fraudsters have become in their attempts to bypass protective measures, how hard they are hitting and who is most exposed. In AppsFlyer's new report The State of Mobile Fraud: Q1 2018, the mobile attribution & marketing analytics platform share new insights and data about this growing and evolving threat.
The report, covering over 10 billion installs of 6,000 apps, found that mobile app marketers were exposed to 30% more fraud during the first quarter of 2018 (as compared to the 2017 quarterly average). When factoring media cost and 3rd party attribution market share estimates, financial exposure to fraud in Q1 hit $700-$800 million worldwide. Overall, the data shows an 11.5% fraud rate, a 15% increase compared to the last study.
Fraud has become a high stakes arms race. When one form of attack is blocked, fraudsters find another way in and they do it at increasingly alarming speed. As a result, fraud comes in waves, as the following chart clearly illustrates: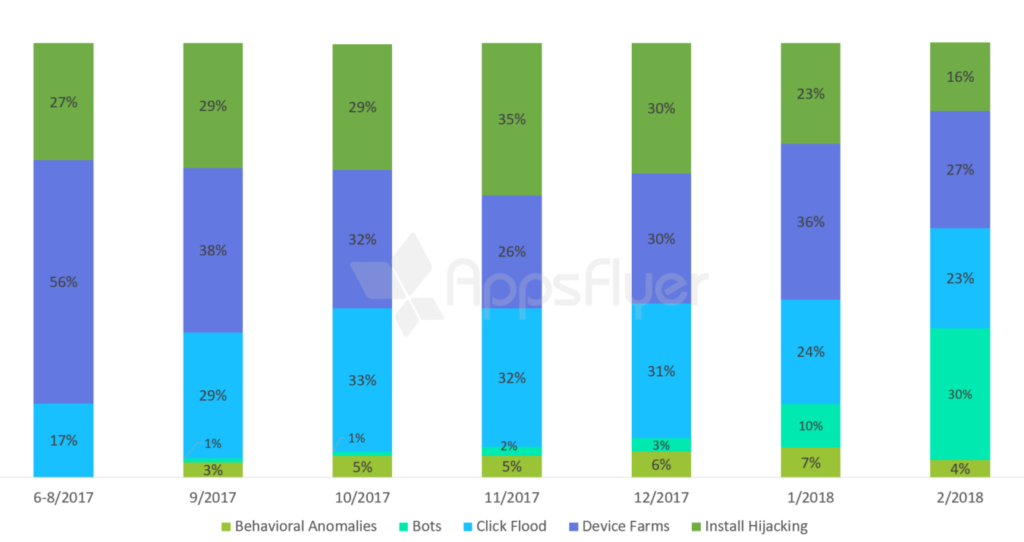 AppsFlyer can see that fraud from device farms inflicted the most damage over the summer of 2017, but the launch of Protect360 forced them to adapt. To make up for some of their lost volume, click flood rates jumped. At the same time, bad actors began to experiment with bots and most advanced fraud that could only be identified by their behavioural anomalies. In February, bots became the most popular form of fraud attack with 30% of fraud.
Other key topics from the report include:
How app install fraud rates rise and fall with changing market conditions
The most exposed regions and verticals
Understand the rising threat of bots and non-human traffic
How many apps are affected
How you can win the war on fraud, with advice from top industry experts
Source: AppsFlyer