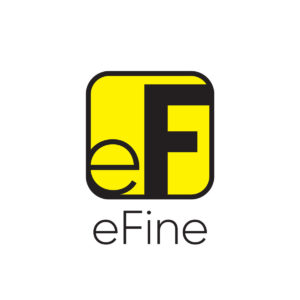 A new app is tapping into the "gig economy" to empower members of the public to report parking infringements to their local councils, helping to ease traffic congestion and prevent the blocking of pavements.
The eFine app was developed by brother and sister team Alex Mühlhölzl (COO) and Lisa Mühlhölzl (CEO) following Lisa's experiences travelling to and from work in London.
"I regularly got caught in a bus while traffic went from two way to one way due to an inconsiderately parked car on a narrow street," she says. "When we first floated the idea to friends and coders looking to put a demo together, we got told stories of their friends in wheelchairs or pushing buggies and the impact cars on footpaths had on them, their safety and general accessibility and mobility. This is basically an app to let local residents take back their streets."
The eFine app uses proprietary code and patent pending technology to effectively turn a mobile phone into a CCTV camera, forming part of a distributed CCTV network. When you spot a parking infringement, you start the app, video it, and eFine takes care of the rest.
"The app lets a user know if they are in a partner council area before they record the infringement," says Alex. "The data is not accessible by the user and is not stored on the user's phone, it is sent to us and stored on an Azure system, meaning only the council associated with the infringement notice can see the video and decide if a fine should be issued. We don't even see it."
The app user receives 25% of the infringement notice when it is paid to the council – meaning that as well as helping keep traffic flowing and the roads safe, they get rewarded for their efforts.
"The system offers councils the ability to take advantage of an emerging 'gig economy' and empowers local residents who often feel powerless when they have to deal with cars illegally parked on the curb or double yellow lines," says Alex. "We do not deal with anything related to parking meters or timed parking areas. The council only pays on the infringement notices when they are paid, and they keep 50% of the fine, which is significantly more than the majority of councils earn from a fine after costs. We were amazed to find that a number of councils run this part of their operations at a loss."
While the app is aimed at anyone who spots parking infringements, Alex and Lisa anticipate that it will be especially appealing to the elderly, the disabled and/or people with young children.
"Those that have a disability and get impacted by people parking on the footpath, those pushing buggies or elderly on scooters who have to go into traffic to get around the illegally parked vehicle," says Alex. "There is also the issue that some electric vehicles cannot charge because a combustion vehicle has parked in the charge point parking space. With councils investing millions in electric vehicle infrastructure, these charge points generate revenue that offsets this capital cost so every vehicle using it to charge matters."
The expectation is that the app will contribute much needed revenue for local councils, which can be put back into improvements to local roads and footpaths – many of which have suffered from neglect due to reductions in allocated funding.
"It addresses the need for better management of traffic flow, vehicle and pedestrian, without the huge costs that are incurred by councils having to hire enforcement staff or outsource the service," says Alex.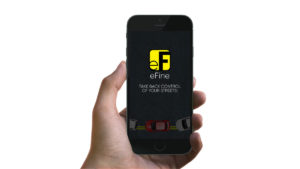 "We have a focus on traffic flow management, cars and pedestrians, and also pedestrian safety, and as such we are looking to prepare a template for councils that are looking to introduce pedestrian zones around schools without the financial burden of installing CCTV networks." says Alex. "We are also looking to support councils who are looking at the initiative of fining households for leaving rubbish or bins out for days or weeks. This rubbish is often scavenged by animals and creates an environmental problem and bins on the footpaths create pedestrian traffic issues for the disabled and those pushing buggies or trolleys and those on scooters."
The app will launch end of September and is compatible with smart phones and tablets with internet access. Alex and Lisa expect it to transform enforcement infrastructure in the UK, making people less likely to park in ways that are anti-social and potentially dangerous.
"The fact that anyone could be a parking inspector thanks to this app, means that people will think twice about parking illegally and if not, the chance of them getting penalised for inconveniencing others has increased significantly," says Alex. "eFine empowers residents to take back management of their streets. It has the potential to stop rates increases and puts money back into people's pockets for doing something for their local community. People that park illegally often have no concept of the impact they can have on emergency services vehicles either, especially in the narrow streets of most UK cities and towns. eFine aims to change that."
Source: Alesa Service