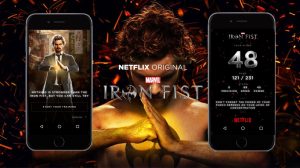 Netflix launched a mobile experience that challenges users to test if they have the power of the "Iron Fist".
Danny Rand, the protagonist of Netflix's new Marvel series "Iron Fist", is a martial arts master whose right fist can punch through walls, split sabers and even cause earthquakes. Fans of the series now have the opportunity to test the strength of their own fist by playing 'Marvel's Iron Fist Challenge', a mobile experience that launched a few days after the series landed on the service on 17 March.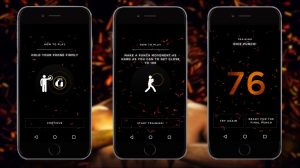 The experience is available at MarvelsIronFistChallenge.com and only works on mobile devices. After making sure that there is enough physical space around them, users are asked to hold their phones firmly and to prepare for a hard punch movement. They receive a personal score that reveals the strength of their punch, with 100 being the highest. In training mode, users can punch as often as they want.
Once they feel secure enough, they can proceed to the next round to perform their ultimate punch, which is only possible once. This time, the result also includes stats about their precision, speed and power. A ranking shows how users performed compared to others. Moreover, players can challenge their friends via Facebook and Twitter.
Source: The Drum