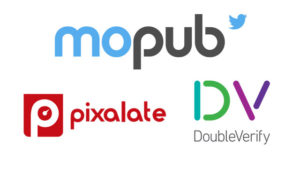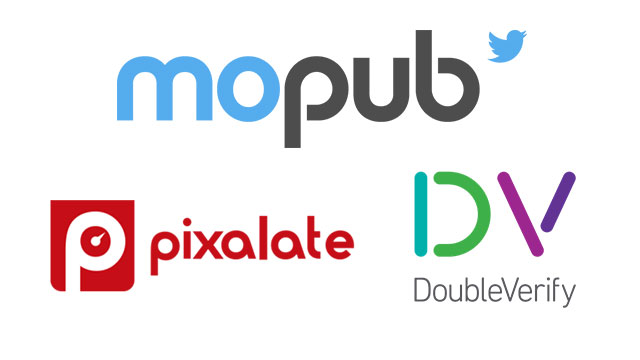 MoPub announced that they are partnering with two of the industry's leading MRC-accredited vendors in mobile IVT-management, Pixalate and DoubleVerify.
"Partnerships are crucial to the effort. We believe that MRC-accredited vendors like Pixalate and DoubleVerify offer the expertise, technology, data integrity and service needed to help us keep a clean exchange for the trillions of ad requests that we facilitate," said Boris Logvinskiy, MoPub's Head of Product.
It is important to realise that the quality of traffic that flows through MoPub's exchange is most accurately determined via a direct integration with an IVT-management vendor. Their engineering and business development teams have worked closely with MoPub's counterparts at Pixalate and DoubleVerify to ensure that their exchange is vetted and monitored to uphold their stringent, high standards of traffic quality.
IVT can take the form of technical issues that prevent successful ad impressions, and also fraudulent impressions, clicks or conversions. Combatting invalid traffic, including ad fraud, consumes valuable time and resources. It also hurts campaign performance, hinders learnings and reduces ROI, and every dollar spent on an invalid impression is waste.
Furthermore, performance signals from invalid traffic are misleading and taint learnings. A common tactic is to filter inventory with whitelists or blacklists, but this can massively limit scale and cause campaigns to fail. Ultimately, trustworthy publishers lose revenue as a result of IVT.
MoPub believe the solution to ensuring high-quality traffic is to take steps to prevent IVT in the first place by strictly vetting publishers, monitoring traffic pre- and post-bid, and enforcing stringent policies across their platform.
"Mobile in-app is the number one channel for digital ad spend and is a top area of investment for Pixalate's fraud prevention and app discovery platform. We are excited to partner with MoPub to ensure they run the highest quality mobile ad exchange. Our MRC-certified in-app fraud solutions give MoPub buyers and sellers valuable assurance," said Jalal Nasir, CEO of Pixalate.
MoPub's data-driven approach will look at traffic signals such as:
Viewability rates and ad implementation
App store rankings, user downloads, descriptions and market reach
App content, user experience and ad capabilities
GIVT & SIVT fraud signals, including but not limited to:

Clicks and Impressions generated by: crawlers, scripts, agents
Illegitimate traffic based on device and ad tag hijacking
Spoofed source info by Device ID and Bundle ID
Finally, a significant policy enforcement process, and the resources to investigate and take action, are absolutely essential to keep bad actors at bay. With the support of a global policy operations team, like that of Twitter's, MoPub can fully vet publishers before they are on-boarded into their exchange, and can swiftly penalise those who are non-compliant.
Ultimately, traffic quality management is an intensely resource-driven endeavour, requiring seamless integrations with best-in-class vendors and significant investment to enforce and operate stringent traffic quality policies on a global scale.
At MoPub, they are taking a multi-step approach to ensure traffic quality, which includes:
Publisher vetting: Leveraging directly-integrated data from Pixalate to analyse, evaluate and vet mobile app publishers before permitting them to participate in MoPub's RTB exchange.
Threat prevention: An automated, real-time, pre-bid solution for identifying and blocking invalid bid requests on MoPub's exchange.
Impression monitoring: Proactively monitoring post-bid activity on MoPub's exchange for suspicious indicators and helping their publishers improve the quality of their traffic through their direct SDK integrations.
Policy enforcement: Leveraging Twitter's global cross-functional Policy Operations organisation to investigate sources of invalid traffic and enforce stringent policies aimed at maintaining trust and safety on MoPub's exchange.
"DoubleVerify's MRC-accredited in-app fraud solution is purpose-built to detect IVT at massive scale," said Matt McLaughlin, COO of DoubleVerify. "We are thrilled to partner with MoPub to provide independent verification across their in-app ad exchange – promoting transparency and inspiring confidence throughout the supply chain."
MoPub runs over 1.5 trillion live auctions per month, filling ad inventory on over 50,000 mobile apps. Their enormous scale is one of their main benefits to the 180+ DSP partners that bid on their exchange, but it is also a tremendous responsibility. With MoPub's goal to eliminate IVT on their exchange, they aim to reduce the time, effort and cost that their DSP partners often face in managing threats from their end. MoPub also believe that their efforts will resonate with their publisher partners, who strive to provide valuable, high-quality inventory to meet their buyers' needs.
Invalid traffic is an industry-wide issue that continues to find new and increasingly malicious ways to infiltrate MoPub's market. They must proactively strive to collaborate and innovate as an industry through valuable partnerships and create transparency to build trust. Through their partnerships with Pixalate and DoubleVerify, as well as with the support of Twitter's global Policy Operations team, MoPub is taking a proactive role in prioritising traffic quality in mobile in-app advertising. 
Source: MoPub