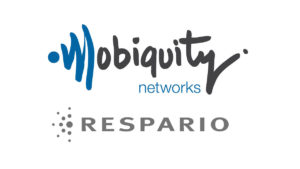 Mobiquity Networks, a mobile first, next generation, Software-as-a-Service (SaaS) platform for data and advertising and wholly owned subsidiary of Mobiquity Technologies announced a platform partnership with Respario.
Respario Digital Advertising Group is a full-service solution provider of digital out of home experiences. Since 2005, Respario has assembled a portfolio of strategic tools and resources that focus on the end user experience and designs digital solutions for clients that help them get results, whatever their goals may be.
"Respario is an industry leader and we are excited to be working together to expand their product offer and engage users on mobile devices. Mobiquity's ADvantage ad platform is a great addition to the Respario portfolio and their sales team should immediately be able to show increased value to clients and potential clients by delivering impressive results," stated Sean Trepeta, President Mobiquity Networks.
"As we continue to design and deploy experiences on traditional out of home mediums such as digital displays, the convergence of messaging between mobile screens and large format screens is vital. Shoppers, visitors, patients, and other constituents that are viewing our screens are continually looking for additional or deeper information, and our new partnership with Mobiquity Networks will assist us in providing a richer, more immersive, experience," said Ian Stone, President and Chief Experience Officer of Respario.
Source: Mobiquity Technologies