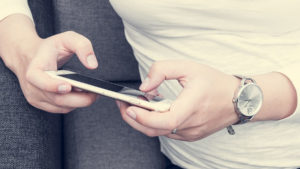 Mobile users are demanding more from applications, wanting apps to understand their preferences and deliver information that is of relevance to them in the moment, according to research from location-based marketing firm Connecthings.
A survey of more than 1,000 mobile users found that 74 per cent of people use less than 10 apps each day, highlighting the competitive nature of the mobile app world. 70 per of those involved said want their mobile app experiences to be more contextual.
However, just 50 per cent believe they receive relevant notifications depending on their situation, while over 60 per cent said the most annoying aspects of notifications are lack of relevancy and poor timing.
When it comes to gaining relevant information from their applications, respondents said they are happy to share their location data with family, friends, and their favourite brands, but 72 per cent believe that data should not be shared with third parties.
The survey also found that 12 per cent of Gen Z people have more than 100 apps installed on the phones and 14 per cent consistently use more than 20. On the other hand, 66 per cent of Baby Boomers have less than 25 apps installed.
Source: Mobile Marketing Magazine