Initially raising US$5 million to build a social network, Flyr shifted course a year ago to continue with the longtime dream from visionary VFX genius Hassan Uriostegui that one day the iPhone would be the new platform where everybody would access the power of creative software.
Hassan's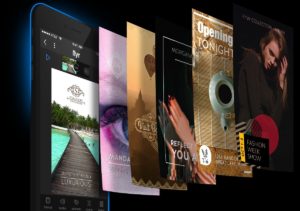 products have been a hallmark of innovation for Apple devices since 2010. These ground-breaking creations democratize Hollywood magic for the masses and have been globally praised. Propelled with a decade-long history of successful products like Kromath, Viddy, Onelapse, Cinekolor and Ultrakam, Flyr is a natural next step, offering a full-fledged media compositor and animator that comes on the verge of an impending revolution where iPhone devices have become more powerful than desktop computers.
Flyr raised an additional US$1 million and through a strategic alliance with Renderfam Studios, employed a dozen graphic designers in Mexico, creating more than 10,000 stunning video templates ready to be customized and shared in social networks. This accomplishment could have a fair spot in the Guinness World Records given that in just four months, this visionary artist produced more TV-quality content than the yearly production of the whole Mexican post-production industry.
Flyr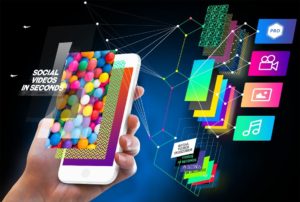 state-of-the-art technology has made this possible: Empowering not just graphic designers to produce TV-quality advertisements up to 10 times faster than video professionals, but allowing its easy customization without professional knowledge, producing unique videos and images that everybody needs for their social accounts.
And that's the very reason pumping the heart in the Flyr team: Empowering mom & pop businesses and individual entrepreneurs to share social-TV content with the same quality otherwise limited for premium brands. Flyr is an equalizer of communication power worldwide – the creative toolset of the future for social media communication.
These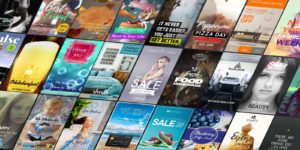 accomplishments brought a strategic partnership with Snapchat with the aim of powering their users with a specialized tool for creating high-quality advertisement content. Also, the stock footage industry is on board as Flyr represents a unique opportunity to commercialize their assets, not as a professional product, but as a prime matter for the massive production of social media advertisement.
With more than 13,000 paid subscribers and one million user-generated projects, Flyr is now raising a Series A. Flyr was officially launched in January 2018. The company is based in Santa Monica, California, and is a wonderful example of Mexicans and Americans shaping a future beyond walls.
Source: Flyr