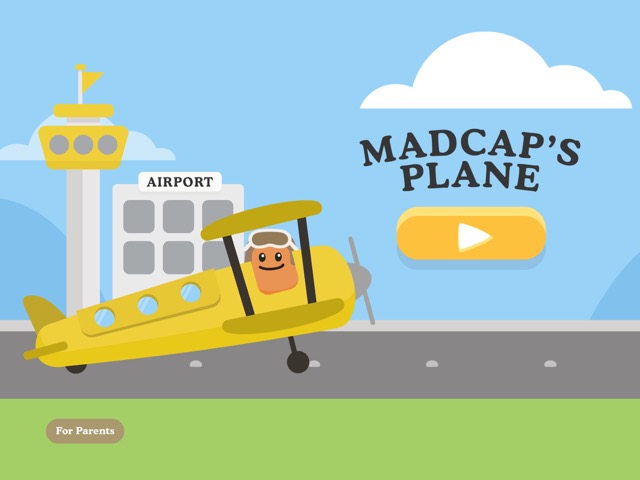 Metro Trains Melbourne
is campaigning to keep littlies safe with Madcap's Plane, a play-based learning app released today via Millipede.
Madcap's Plane is the third app instalment since the March launch of Dumb Ways JR – a spinoff of the hugely successful Dumb Ways to Die public safety campaign via McCann Melbourne.
Little ones join Madcap on a flying adventure, carefully navigating, landing, and taking off their plane and picking up passengers and luggage to get everyone safely to their destination. Along the way they use dash controls to perfect flying skills and the cockpit phone to call out alerts, fostering learning as they play.
Metro Trains Melbourne chief corporate relations and business development officer and CEO of Dumb Ways to Die  – Leah Waymark said Madcap's Plane appeals to young kids' sense of humour and maintains the theme of being safe.
Says Waymark: "Madcap's Plane offers open-ended, play-based learning for three to seven year olds. It's a way to introduce younger kids to the Dumb Ways to Die brand, which instils the importance of safe behaviour from an early age. With Dumb Ways JR we've made it appropriate for younger minds without sacrificing any of the fun."
Metro Trains Melbourne worked with education experts and tested the Dumb Ways JR apps with young kids to ensure they are educational and entertaining while subtly promoting a safety message.
Dumb Ways to Die, a public safety announcement launched in 2012, became the most awarded campaign in Cannes history. It has generated almost 100 million personal pledges to always be safe around trains, more than 220 million app downloads and as many YouTube views.
Says Waymark: "The key to the campaign's success has been reaching an audience not usually receptive to safety messages."
Madcap's Plane is advertising free, can be played without Wi-Fi or phone data and is available exclusively in the Apple App Store for two weeks before launching on Google Play for Android devices from 1 September.
The Dumb Ways JR brand was launched with the Loopy's Train Set app in March this year, followed by Boffo's Breakfast in May, exploring safety around trains and kitchens respectively.