Global media company Matomy, announced a new partnership between MobFox and Factual, the neutral data company making location data accessible to everyone. By implementing Factual's Geopulse Audience targeting capabilities, MobFox will provide DSP partners with advanced mobile targeting using location-based data.
MobFox, a top international mobile advertising platform, works with over 175 DSPs and 40,000-plus registered publishers, as well as leading mobile advertising companies. Through their partnership with Factual, MobFox can increase reach for its clients and help DSPs to execute brand campaigns targeting specific user segments, built on a deep understanding of real-world user behavior.

"MobFox is excited to partner with Factual and expand our capabilities in mobile and programmatic advertising by reaching highly-targeted audiences ubiquitously," said Kumaran Sambandam, VP MobFox Exchange.
"We are positioned to provide marketers with highly-accurate mobile location data, powered to enhance their cross-channel advertising campaigns. With the addition of user segments, advertisers and publishers will be able to identify, reach and engage users regardless of where they are, whilst spending their advertising budget efficiently."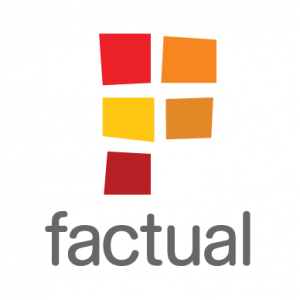 "Marketers increasingly understand the value of location data in their mobile marketing campaigns. According to recent research we conducted with the MMA, over 90% of marketers cited how critical location data is to their mobile strategy," said Rob Jonas, SVP Revenue at Factual.
"The same research showed that quality and transparency are the top two concerns marketers have with location data, so we're excited to partner with MobFox, combining their global scale and quality with Factual's precise and accurate location data to satisfy marketers' needs in location and audience targeting."
MobFox has a proven track record of providing clients and media partners with access to innovative mobile programmatic advertising solutions, including a supply-side platform (SSP) as well as serving as a single gateway for mobile, video and native ad inventory management via a real-time bidding (RTB) marketplace. Matomy Media Group acquired MobFox and the video ad platform, Optimatic, as part of a wider strategy to strengthen and expand Matomy's offerings in mobile video and programmatic advertising.
Source: Matomy