Marketron, the leading provider of business software solutions and services for the media industry, announced a strategic partnership with location intelligence company Cuebiq for use of its real-time foot traffic attribution offering, VisitQ Real-Time, for advertising campaigns Marketron is running for its media partners.
"With over 90% of retail transactions occurring offline in the physical world, advertisers are no longer accepting vanity metrics for offline visits," says Martin Kristiseter, Senior VP, Mobile Solutions at Marketron. "The ability to understand the impact of the campaigns, from ad exposure to store visit, changes the way that marketers measure and optimize campaigns, delivering better transparency, performance, and larger budget."
VisitQ Real-Time is a new real-time footfall attribution tool, which allows marketers to optimize creative, targeting and inventory sources on-the-fly by determining visit conversions in real-time.  With a user base of over 50 million, Cuebiq accurately analyzes the impact of advertising campaigns on in-store visits and traffic patterns, providing advertisers a clear, data-backed view of how effectively they are driving consumers to stores and other points of interest. VisitQ Real-Time replaces traditional performance metrics with "Walk-to-Rate," a new KPI that quantifies ad effectiveness in driving consumers to store.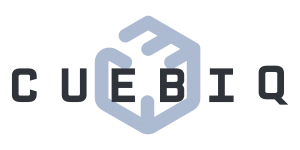 "Location-based advertising is a powerful tool for our advertisers and stations. Through the VisitQ Real Time solution, Marketron enables us to measure offline impact of our mobile advertising campaigns, small and large," says Franklin Rios, Executive VP, Digital at Entravision, a leading Hispanic multimedia company. "We believe attribution will be a default for the majority of advertisers where they have an offline conversion event and we're excited to be ahead of the curve."
"We're very excited about the partnership with Marketron and co-creating the first measurement solution for the digital to offline loop for small to medium size businesses," said Antonio Tomarchio, CEO of Cuebiq. "Digital marketers are eager to incorporate location data into their campaigns to improve its targeting and measurement. We look forward to providing an effective and accurate measurement tool for tracking store visits for Marketron's 6,000+ media partners."
The VisitQ Real Time foot traffic attribution solution is readily available for deployment through Marketron's location-based advertising platform.
Source: Marketron