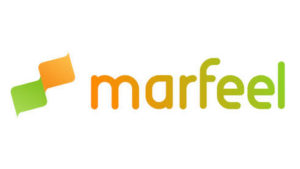 Marfeel, an ad tech platform that revolutionises the way publishers create, optimise, and monetise mobile websites, is now working with AppNexus and Rubicon Project to advance the evolving technology of server-to-server header bidding. 
This new collaboration denotes Marfeel as a leading developer of innovative ways to increase the performance and effectiveness of programmatic advertising. Advanced header bidding technology offers a significant advantage to Marfeel's digital publishing partners, helping them monetise content and maximise revenue.
Marfeel is working with Prebid.org, an independent organisation and a pioneer in fair, transparent, and efficient server-to-server header bidding. AppNexus originally created Prebid in 2015 to make header bidding simpler for publishers. In 2017, AppNexus and Rubicon Project founded Prebid.org to set the standard for implementing header bidding in the ad tech ecosystem. 
As an optimised foundation for digital advertising technology, Prebid is the most widely used header bidding wrapper, or container, on the web today, supporting more than 60 demand partners along with numerous publishers and analytics providers. It functions as an open source library as well, helping publishers implement the new technology and monetise their content. 
Prebid auctions ad inventory in multiple SSP's (Supply-side platforms) reaching multiple exchanges and therefore, several entry points with most of the DSP's. By doing so, the bid density for every ad increases substantially and the value of every impression rises accordingly.
As part of Prebid, Marfeel is not just supporting or adopting header bidding, but contributing to its creation and growth. Joining this effort reflects Marfeel's status as an important player in the ad tech and digital publishing industry. Specifically, it reflects the fact that Marfeel has already developed its own server-side header bidding technology, called MBid, which moves the logic for header bidding from the client side to the server side.
The company is currently rolling out Mbid across its global customer base.
Publishers partnering with Marfeel are among the first in the industry to employ server-to-server header bidding. MBid technology gives them an edge over their competitors by optimising performance and maximising revenues.
Marfeel founder Xavi Beumala says: "Other publishers are stuck on the sidelines, trying to catch up, while our partners have the benefit of working with a true leader in the ad tech ecosystem. The bottom line is, Marfeel publishers can access unparalleled ad tech value, resulting in greater revenues."
Source: Marfeel