A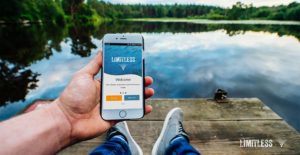 host of major brands have begun working with Limitless, the UK-based inventor and provider of a platform offering crowd sourced customer service.
In Europe, Limitless is now working with Unilever, Vodafone, National Express, New Day, Wargaming and Daily Mail Group; whilst in the US and Canada they are working with Unilever North America and Sun Basket. New clients and partners include 21st Century Fox and Facebook.
The deals follow Limitless completing a £2.2 million seed funding round in November last year, which was led by Downing Ventures and Unilever Ventures. Investment since the company's launch in 2016 now totals £3 million.
Limitless is disrupting the customer service industry by enabling organisations to crowd source customer support. Limitless helps brands find, manage and reward 'crowd service ambassadors'. These people – often the brand's own existing loyal customers and employees – use a simple app to answer questions posed by other customers and receive a reward for resolving them. They can dip into the app at a time and place which suits them. They can answer as many, or as few, questions as they like. Limitless calls this Crowd Service.
Limitless customers have already seen significant improvement, with customer satisfaction reported at over 90% and queries being resolved in less than 5 minutes. The brands are experiencing savings between 50%-75% on their support costs.
Megan Neale, COO and co-founder of Limitless says, "All over the world companies are seeing customer service costs spiral and the traditional customer service model is struggling to cope. Customers today value authenticity and expect fast, helpful and empathetic service. When we launched Limitless, we wanted to provide a fresh approach, to make customer service consistently better for everybody. Our clients have already seen dramatic improvements in response times, customer satisfaction levels and a reduction in costs."
The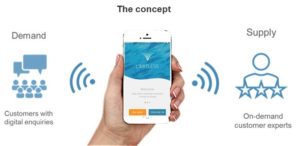 Crowd Service platforms, which are uniquely built for each client are assisted by artificial intelligence (AI). This creates a seamless process for Ambassadors, thereby offering a human touch to interactions while allowing the personality of the brands to shine through.
Brands benefit from using Limitless alongside their existing customer service teams. The platform trains its AI algorithms to handle increasing numbers of lower value, simple enquiries autonomously so Ambassadors can focus on handling higher value and more complex enquiries leaving a brand's customer service teams to focus on queries that would be impacted by data privacy.
Stan Sthanunathan, Executive Vice President of Consumer & Market Insights at Unilever,says, "We know consumers want more insightful and faster responses from communications with our brands, Limitless offers us a way to provide this whilst helping other consumers at the same time. We are excited to work with Limitless to help us scale customer services much more cost effectively across all digital channels on a 24/7 basis and deepen our understanding of consumer needs. We also get to reward our most loyal and passionate customers at the same time."
Roger Beadle, CEO and co-founder of Limitless, says, "The investment we've secured and the calibre of customer we've attracted in the past six months is supercharging the development and deployment of the Limitless platform globally. There is a real need for innovation in the customer service industry and embracing the gig-economy is a perfect way to do this. Our vision is to help every company deliver outstanding personalised service, at a lower cost – and by taking a Crowd Service approach – give people who provide great service better rewards and freedom."
Source: Limitless