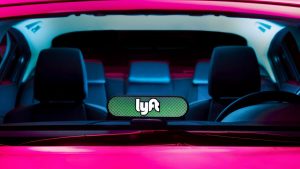 Lyft is the latest company to receive a permit to test self-driving cars on public roads in California. It's an important step in the company's attempt to catch up with rival Uber in the development of autonomous vehicles for ride-hailing.
As of November 16, Lyft appears on a list of companies issued autonomous-testing permits by the California Department of Motor Vehicles. Lyft has not discussed any specific testing plans, but it now has the green light from regulators to operate its own self-driving cars.
While Lyft hasn't put any of its own cars with self-driving tech on the road just yet, the company is engaged in a number of autonomous-driving initiatives. In July, it announced plans for a dedicated self-driving car research centre in Palo Alto, California, and prior to that, it forged ties with Waymo and autonomous-driving startup NuTonomy.
Lyft is already planning to launch a pilot autonomous ride-hailing service in the San Francisco Bay Area in concert with startup Drive.ai, which will likely provide the cars. In yet another joint effort, Lyft is working with Ford to develop infrastructure that supports self-driving cars.
The web of partnerships Lyft is creating in addition to its in-house self-driving car program may be an attempt to make up for lost time. Uber and other cars have been developing the technology for years, making Lyft a relative latecomer. In contrast to its rival, Uber has largely eschewed partnerships, aside from a deal with Volvo to supply cars.
Source: The Drive