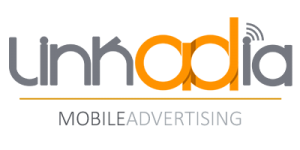 Digital Element, the leading IP geolocation technology provider, announced that specialist mobile advertising agency and affiliate network, Linkadia, has chosen its NetAcuity IP geolocation solution. The technology will allow Linkadia to boost its performance for mobile advertising targeting and maximise results for its clients.
Linkadia offers a 360-degree solution to its customers, providing user acquisition, traffic monetisation, and programmatic media solutions to global premium advertisers and publishers. By incorporating Digital Element's IP geolocation, mobile carrier and ISP data, the company will be able to increase the accuracy of its geo-targeting capabilities for their clients across more countries than ever before – enhancing, advertising performance and ROI.
In addition, the use of Digital Element's proxy database, which includes proxy type and proxy description information, will empower Linkadia to identify suspicious connections that are attempting to falsify their location. This will allow the company to ensure performance data shared with its clients shows conversions from legitimate traffic.
"At Linkadia, we are very aware of every nuance that might affect advertising efficiency and it is vital we provide the best solution for our clients to achieve their objectives on a permanent basis," explained Dani Santamaria, CEO & Founder, Linkadia. "By using Digital Element's IP geolocation information and by capitalising on its team's expertise, we can increase revenues by covering more countries and carriers than ever before. We received great feedback on Digital Element through our research into IP geolocation solutions, and with versatile and easy to deploy technology, the company is a perfect fit for our needs."

Founded in 1999, Digital Element is the industry pioneer of IP geolocation technology, and its NetAcuity technology has revolutionised the IP geolocation space. By combining IP routing infrastructure analysis with anonymous location insight gleaned from a network of global commercial partners, NetAcuity provides the most detailed dataset available worldwide today that maintains user anonymity and complies with the highest standards of end-user privacy.
"Linkadia relies on highly granular data to be able to achieve the greatest performance for its customers," commented Elena Vega, Southern Europe Business Development Director, Digital Element. "Using our market leading IP location and intelligence data, the company can stay ahead of its competitors by providing an indispensable service to mobile advertisers looking to boost the performance of their advertising campaigns."
By partnering with Digital Element, Linkadia joins a portfolio of high-profile ad networks, including Microsoft, Weborama, Vibrant Media, MediaMath, Crimtan, Adform, Infectious Media, Webtrekk, Nielsen, The Ströer Group, InSkin Media, AOL's ADTECH, Voluum.com and Cxense.
Source: Digital Element