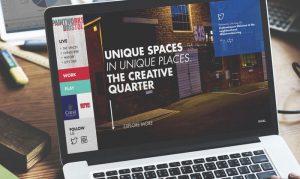 Background:
Paintworks is a 12 acre (522,720sqft) mixed-use development in Bristol.
Paintworks is expanding: the current work will provide around 6,700 square metres of new employment and commercial floor space, 11 live/work units and 210 houses and apartments. This work is being undertaken for housebuilding company Crest Nicholson in association with Verve.
A further phase will see the demolition of several old buildings to make way for the construction of four new buildings and associated public space, providing 1,887 square metres of bespoke commercial space and 92 residential units.
It is anticipated that the works will be finished by 2018, with the creation of more than 1000 jobs and 250,000 sq ft of active space created.
Project Insight: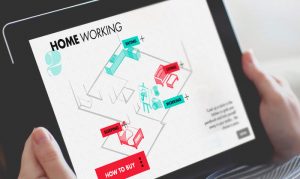 Paintworks is situated in Bristol's Creative Quarter and since its former use as a Victorian paint and varnish factory it has evolved to offer a creative environment with loft style living, studios and an events space.
Kolab's client Crest Nicholson, in association with Verve, is focussed on further development of one and two bedroom apartments, three and four bed houses plus live/work units, some of which offer Riverside locations.
The agency were briefed to deliver a responsive website design and development, along with a
comprehensive social media strategy to drive awareness of the new spaces and traffic to the new site.
Paintworks is a quirky, cool place to live and Kolab knew they had to get this across in both the design and content of the site. The digital agency customised every aspect of the website to create a unique, personalised experience for the end user.
They condensed the navigation to make it more user-friendly, introduced creative content and developed a new tone of voice to reflect the quirky atmosphere at Paintworks. The objective of the website was to allow potential buyers to explore the living spaces and what living there can be like. When people land on the site they can get a real feel what it is like to live, work and play at Paintworks. To bring the internal rooms to life Kolab designed new, animated floorplans. These encourage users to imagine how they would use the space if they lived there – whether that's as a home studio, home office or simply for family living.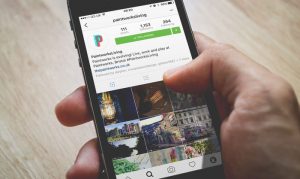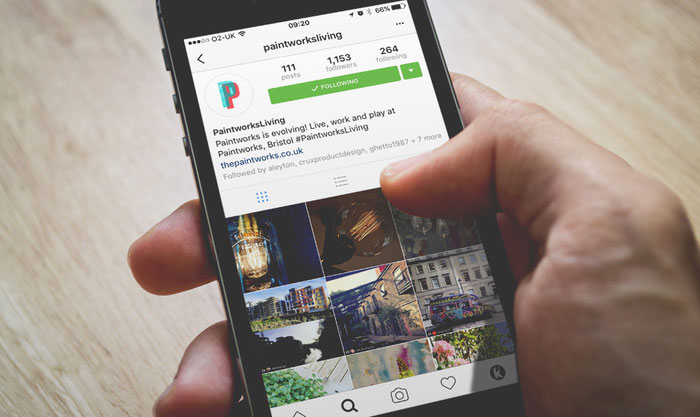 As part of their wider digital strategy Kolab developed a robust social strategy that is underpinned by their social purpose and encapsulates a coherent and consistent customer journey for the target audience.
They identified that the existing community at Paintworks and its surrounding location were already present on Instagram and Twitter, and were sharing creative and engaging posts of life in and around Paintworks. The agency's challenge was to integrate with this activity with the objectives of:
Building an engaged audience by generating a two-way dialogue to raise awareness of that Paintworks is evolving as a place to live.
To reach the wider geographic of Bristol and surrounding areas to communicate the unique values of Paintworks
To Inspire people to explore their creative side. They don't need to be designers, architects, painters or photographers as creativity comes in all forms.
Stay true to the history and fabric of the Paintworks
Ultimately to drive traffic to www.thepaintworks.co.uk to lead to conversion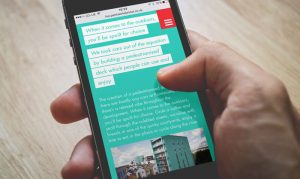 Kolab set about defining their core social purpose and four content pillars to underpin their activity 'Architecture, Live, Work and Play'.
They wanted to blend the lifestyle attributes that come with living there, with the arrival of the new quirky homes and established #PaintworksLiving.
During the first two months of activity they have gathered and created content, including 400 images from their on site visits, and built an authentic following of predominantly Bristol people. This foundation is fundamental to a continued drive with short burst campaigns planned for the weeks ahead, including creatively motivating time lapse capture and dynamic content feeds. All of Kolab's activity followed their strategy planning cycle and kept the target audience at the heart of everything they did, which has resulted in spontaneous user generated content.
Their activity has predominantly been organic, with a moderate paid twitter activity focused on a supporting ad campaign.
Results:
Since website launch and within the first two months of activity, the agency have seen:
199 web clicks with 127 leads to enquiry
1200 engagements on twitter from a core following of 800
2000+ engagements on instagram and a following of 1300
Kolab's focus now is to continue building the followers with ambitious targets for increased web leads, however, they are always striving for quality over quantity and continually monitor user satisfaction.
Paid social activity will pay a greater role in helping them to broaden their reach in the forthcoming weeks.
Source: Kolab