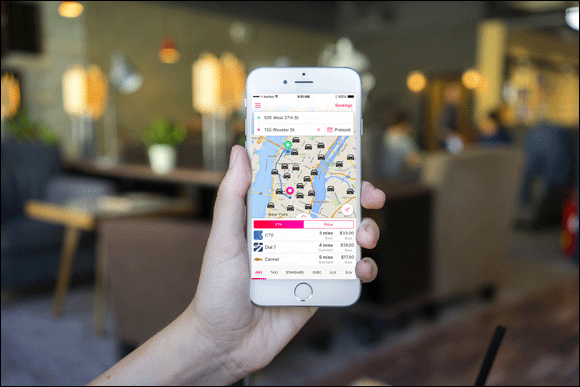 Cohn & Wolfe, a global communications agency, has been named agency of record by ride comparison and booking app Karhoo. Cohn & Wolfe will provide strategic communications counsel and media relations services to support Karhoo's launch to New Yorkers in an increasingly competitive category. The company also plans to roll out the booking app throughout the U.S. in other high volume travel markets including Chicago, Los Angeles, Miami and Las Vegas, with Cohn & Wolfe handling PR.
Since its launch in the United Kingdom in 2016, Karhoo has built a strong presence with offices in London, New York, Los Angeles, Miami, Singapore, Israel and more. The appointment of Cohn & Wolfe comes as Karhoo sets its sights on introducing the first ride comparison app in the Greater New York City area in Q4 before further national and global expansion in 2017. Within a year, Karhoo is expected to be available in 80-100 cities around the world.
"We feel Cohn & Wolfe is an ideal partner for us as we launch in the U.S., giving riders more choice and drivers more business," says Adam Fresco, Director of Global Communications, Karhoo. "We're excited to get started in New York City and – with the help of Cohn & Wolfe's national presence and its strong marketing and media expertise – gain a strengthened foothold in our other core markets."
Karhoo, the ride comparison and booking app that aggregates thousands of taxi and for-hire-vehicle services, has over 20,000 cars in the Greater New York area, and hopes to level the playing field for the taxi and for-hire-vehicle industry. The app empowers consumers by allowing them to select the ride they want, at the time they want, at the price they want. It gives consumers the ability to book instantly, as well as schedule from an hour to a year in advance. Karhoo works by connecting directly to a fleet dispatch system of established taxi and for-hire-vehicles – allowing passengers to choose and book their preferred ride based on the features that matter most: price, proximity and vehicle style. By aggregating hundreds of established licensed operators, Karhoo can integrate hundreds or even thousands of cars in one go through proprietary technology, allowing much quicker network growth than any other app-based services using a driver-by-driver model.
Daniel Ishag, founder and CEO, Karhoo, says, "We're really excited to introduce Karhoo to the U.S. marketplace starting in one of its biggest cities – the New York metropolitan area – and, as we move into the new year, integrate hundreds more fleets and cars. Cohn & Wolfe understands who we are, where we want to be and complements the team in New York."
"Both on a personal level – as a New Yorker always in search of an efficient way to get around town – and on a professional level, I can't wait to work with Karhoo on the successful launch of their service in the New York metro area and hope to support the brand in markets around the world as they grow," says Jim Joseph, Chief Integrated Marketing Officer, President of the Americas, Cohn & Wolfe. "We love working with clients who are at the forefront of their industries, and Karhoo's ability to solve a complex problem in an innovative way is completely in-line with Cohn & Wolfe's way of thinking."
Source: WPP