After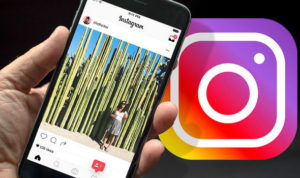 months of rumors and limited rollouts, Instagram is officially adding GIF support to its Stories feature. You can now plaster dancing cats and flying cheeseburgers over your photos and videos. The options are endless with hundreds of thousands of moving stickers to choose from thanks to GIPHY integration. Instagram is also announcing an upcoming feature that will let users upload photos and videos of any size to Stories, so you'll no longer be forced to awkwardly crop them in that 9:16 (portrait) format.
To access the GIF stickers, tap the add sticker button at the top of Stories as usual. From there, select the new GIF option, and a library of GIFs will appear. Drag the one you want onto your photo or video. There are options to browse trending GIFs on GIPHY, or search its entire library.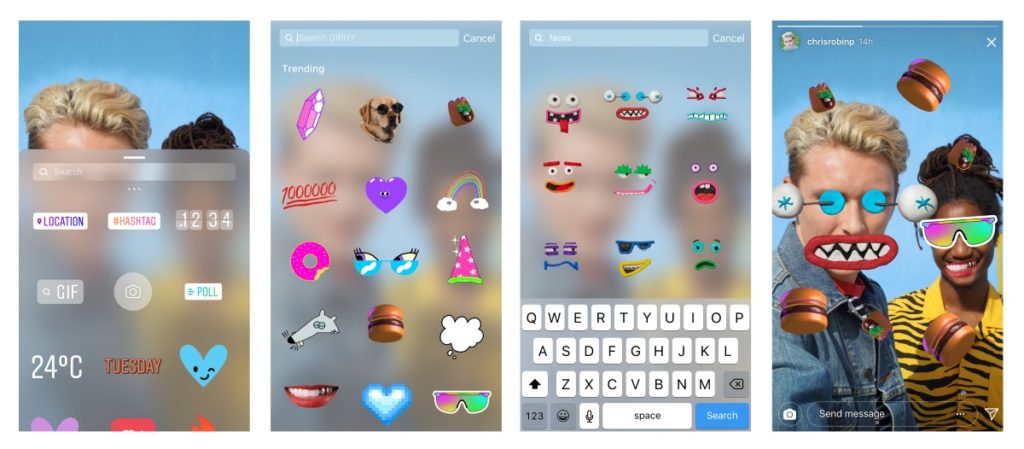 Instagram is also adding support for photos and videos of any size ratio to be uploaded to Stories. Once enabled, you'll be able to pinch the uploaded image or video to share it in its original ratio, so you don't have to explain to your friends why they've been abruptly cropped from your story. Instagram says the extra room surrounding the image will be filled with a custom color gradient that matches it.
The GIF stickers are available on version 29 of the app on both iOS and Android. The Stories feature that allows you to resize images and videos will be rolling out in the "coming weeks," Instagram says.
Source: The Verge