Chinese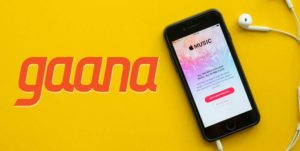 technology giant Tencent is leading a $115-million, or Rs 740-crore, financing in music streaming service Gaana.
Times Internet, Gaana's parent, will also make further investments in the service, a company statement issued on Tuesday said. Times Internet is a part of the Times Group which publishes The Times of India.
The maiden external financing round for Gaana comes at a time when Indian consumers are starting to pay for streaming music. Gaana, India's largest digital music service, competes with the likes of Saavn, backed by Tiger Global and other investors, as well as global players Apple Music, Google Music, and Amazon Prime Music.
Gaana said it will use the capital to invest in artificial intelligence to help personalise user experience and develop its subscription service. Gaana draws a bulk of listeners through free music service and generates advertising revenues, whereas newer entrants like Apple Music and Google Music charge a subscription fee.
"With data prices so low, having easy access to crores of songs which are editorially curated and personally recommended is a better experience than piracy, where quality is unpredictable and selection is limited," said Prashan Agarwal, CEO, Gaana. "We have penetrated only 5-6% of India. Over the next few years, we want to take this to 20-30%," he said.
Martin Lau, president of Tencent Holdings, said, "As more affordable mobile data plans are driving smartphone penetration in India, we believe growth in the music streaming market will accelerate. By investing in and collaborating with Gaana, we look forward to bringing more innovation and better experiences to all Indian music lovers."
One of the world's largest tech companies, Tencent Holdings owns Tencent Music, which is preparing for a $10-billion IPO in Hong Kong. It also owns JOOX, a leading streaming service in southeast Asia and has a minority stake in Spotify, the Sweden-based streaming service. Last year, Tencent bet big on India by investing in Flipkart and Ola. "Gaana has demonstrated exponential growth over the years. We are happy to welcome Tencent as a partner in Gaana and benefit from their global learnings," said Gautam Sinha, CEO, Times Internet.
Source: Times of India