The International Committee of the Red Cross (ICRC), and independent creative agency, Don't Panic have created an interactive virtual reality experience that brings the audience into the home of a war-torn family.
Too often, when we think of conflict, we immediately think of refugees and scenes of devastation, but rarely do we think of the people that are hidden in their homes, unable to escape the horror's and atrocities occurring around them. For those trapped by urban warfare, there is no escape and no choice.
'The Right Choice' takes you into the home of one such family, showing you what normal life looks like for them and asking you to decide what they should do when they are suddenly confronted with a horrifying moment of danger. Observing the situation through a virtual reality experience, downloadable to your tablet or phone, the audience becomes complicit in the decision and realises quickly that they are unable to help the family; whatever decision they make, there is no escape from the horror of war.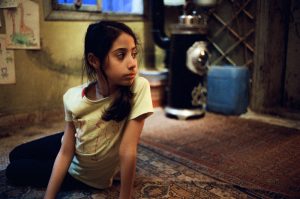 Using VR with gaze based interactivity, the app is able to immerse the viewer and put them in the driving seat; making them totally complicit in the decision-making, yet unable to help once the decision has been made. This autonomous decision-making hopes to give the viewer a sense of responsibility for the family, and consequently a feeling of empathy around the helplessness of their situation.
George McCallum, Senior Creative at Don't Panic said "We needed to generate understanding and empathy around the fact that for the millions of people worldwide, who are trapped by urban warfare, there is often no escape and no right choice. How to do this? Give the audience a choice… and let them see for themselves how hopeless it can be."
"War is back in cities and increasingly it's civilians who pay the price. The ICRC's research in 2017 showed that urban conflict accounted for a shocking 70% of all civilian deaths in Iraq and Syria. Armed groups hide under the cover of the city – not the bush. Guerilla warfare takes place in the streets. New technology, including virtual reality, can be a powerful tool to help a large audience understand the human cost of war," said Jennifer Hauseman, director of communications and information management at the ICRC.
The Right Choice is available to download via the Google Play Store and the app store.
Source: Don't Panic