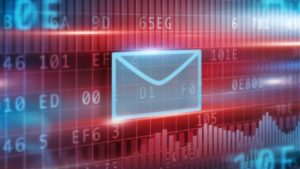 Direct Mail specialist, Hurdle, has launched its all-new, data-driven Programmatic Direct Mail service, HurdlGram. The new service enables brand owners, and media agencies, to efficiently and effectively deliver highly targeted, personalised experiences as part of a truly integrated multi-channel customer engagement strategy.
Bringing together the dynamic integration of customer data from CRM systems, demographics, web browsing data and behavioural algorithms, along with digital print technology capable of producing variable message prints within the same project, HurdlGram presents a new medium that can meet today's 'always on' marketing requirements at a fraction of the price.
HurdlGram's standard format external design, along with revolutionary glue-less sealing technology, presents a highly targeted and personalised format that enables brands to maintain and grow relationships with their customers and continue the remarketing process in an offline environment.
Its design is optimised for effectiveness and cost efficiency, at just 80 pence per piece, and the automated system allows for rapid creation and delivery of direct mail, with layouts that have been optimised by Royal Mail's VAS optical scanning to expediate the delivery process enabling printed messages to be with customers from just 24 hours from sending.
Accessed via www.hurdlgram.co.uk, users can respond instantly to customer behaviour, market trends and key events with a flexible and scalable solution that is not reliant on large print volumes to deliver a cost-effective price-per-mail. The self-service system also provides full user guides to enable users to quickly create engaging messages for their customers.
Commenting on the launch of HurdlGram, Andrew Creed, Managing Partner of Hurdle and creator of the HurdlGram, said: "Programmatic direct mail is proving its worth in the USA, but it is in its infancy in UK. The launch of HurdlGram offers a very real opportunity for brands to deliver quick and personalised messages to their customers as part of a wider communication strategy. Its combination of speed, personalisation and relatively low cost helps brands create a physical customer experience that online simply cannot. HurdlGram will become a leading format for clients looking to drive activation, re-engagement and new customer acquisition."
He added: "HurdlGram puts brands in control and its flexibility enables them to target several customer profiles at once, by bringing together various data sources into one project. The result is the delivery of multiple targeted messages in the same print run which minimises costs and makes HurdlGram's programmatic direct mail an extremely effective remarketing tool."
HurdlGram is also committed to being environmentally responsible and uses Planet Positive Printing through its partnership with Seacourt, the UK's most sustainable printer whose operations has a net positive impact on the planet. The HurdlGram platform has been built using Infigo Software, a market leader in web-to-print software.
Source: Hurdle