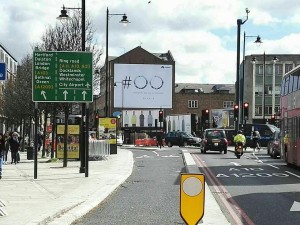 Huawei has initiated its debut fully integrated global marketing campaign in the UK.
The Asian mobile brand is teasing what it is calling an "exciting new innovation" as part of the '#OO' campaign, which will roll globally across out-of-home, print, digital and social channels.
It launched in London to culminate in a major announcement on 6 April at Battersea Evolution.
The campaign marks the maturation of the brand in the west with it keen on establishing itself as a major rival to the many brands enjoying a share of the mobile market.
The full campaign has been revealed with a billboard on Rivington Street, London. The out-of-home, with a new visual #OO hashtag, shows Huawei expanding its presence in key markets throughout Western Europe including the UK.
Source: The Drum