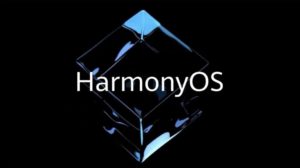 Huawei has officially announced HarmonyOS, the operating system developed to replace its reliance on Android.
The Chinese tech giant said the operating system, a microkernel-based distributed OS, can be used in everything from smartphones to smart speakers, wearables, and in-vehicle systems to create a shared ecosystem across devices.
The operating system will be released as an open-source platform worldwide to encourage adoption.
Although the Chinese tech giant said it would continue to use Android, if the US continued with sanctions it had a fall-back plan.Huawei has launched its new HarmonyOS. The software, known as Hongmeng in China, isn't really a direct replacement for Android, according to Richard Yu, who heads its consumer business group.
"HarmonyOS is completely different from Android and iOS. It is a microkernel-based, distributed OS that delivers a smooth experience across all scenarios," Yu said.
The microkernel design refers to minimising the amount of software interacting with the hardware of the computer devices to keep things secure and fast.
The operating system, which is the software that allows apps to run, will effectively be the same across different consumer devices manufactured by Huawei – including smartphones – and potentially those developed by other companies too.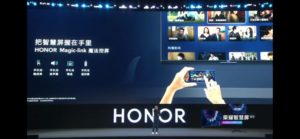 Google revoked Huawei's license to use Android on it smartphones back in May in compliance with sanctions issued by the White House.
Although the White House issued a temporary reprieve to the export blacklist which prevented Google from providing Huawei with its licensed version of Android, that is set to expire later this month.
Although the Chinese smartphone maker could continue to use an open-source version of Android on its phones, these devices would not receive security updates or access to the Google Play app store.
The market for HarmonyOS will be based in China, but Huawei stated it would seek to expand to the global market after the foundations were laid at home.
Source: Net Imperative