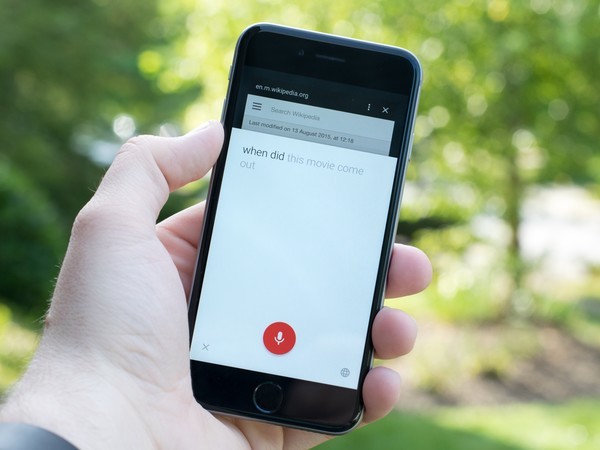 In the first quarter of 2019, 22% of UK households were reported to own a voice-controlled assistant, such as a Google Home, Amazon Alexa or Microsoft's Cortana.
What is voice search? To put it simply, voice search is a type of speech recognition technology that allows users to search for a query or question via voice command to a personal assistant or device. It works by linking speech recognition to complex natural language processing systems to provide an accurate answer.

This is useful in two instances, for both users and for digital marketers.
First of all, users are able to gain an immediate and relevant answer by making a search, through explaining their thoughts through speaking to an assistant. For example, someone getting ready for the day can ask out loud what the weather will be in a specific location, rather than having to stop and manually search on their phone or desktop.
For digital marketers, this changes the way a user searches for a query. Users are used to grouping short words together to search for a term. However, voice search allows marketers to analyse more human and question-based queries, such as "Siri, what time does the Post Office close in Nottingham?". This can help us to create localised digital strategies and more conversational content.
The state of voice search has grown exponentially over the past 5-7 years. 41% of households are planning to own a voice-controlled assistant within the next five years. It has also been reported that 72% of those that have adopted voice assistants state that their devices are used as part of their daily routines.
So for businesses, how can they use this to their advantage?
Ensure they have a local online business listing, such as Google My Business
Focus on making their site mobile friendly
Optimise the site to ensure a fast page speed
Create conversational content (especially around local topics)
Increase the use of longer-tailed keywords across their site
Use structured data markup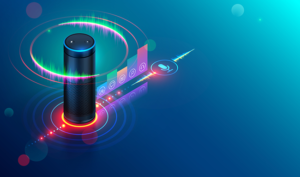 For businesses, voice search should be considered as part of their digital strategy since it's clear that more users are increasingly turning to their personal assistants to ask questions and ultimately to make purchases. This can impact all different areas of the conversion funnel. A user could be using a voice assistant to seek information for a larger purchase or to order the item through their assistant directly.
A successful voice search strategy can be implemented by businesses of all shapes and sizes. Smaller and more localised businesses, for example, can capitalise from searches of users trying to look for a suitable place for local intent, e.g. "where is the nearest coffee shop to me?" or "best place for brunch near me".
Why is voice search more beneficial for users than text search?
Searching with your voice is 3.7x faster than typing
Longer queries usually deliver more relevant answers for the user
It can be easier to conduct a local search through voice
Voice search can improve the efficiency of conversational based queries
For businesses, voice search can be a great way to capture and engage users throughout the conversion funnel; awareness, interest, decision and action. Not only this, but it can help to build brand loyalty and create a more natural relationship.
With the direction of artificial intelligence (AI) and natural language processing is continuing to gain momentum, voice search does not seem to be slowing down anytime soon.
Voice search is no longer a buzzword of the future, but it's happening right now. Implement digital strategies ahead of your competitors to help increase visibility in voice search queries and ultimately improve organic traffic towards your site and sales.
Source: Impression