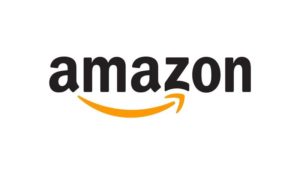 The traditional function of a brand has been that it is a shorthand to the functional benefits of a product – Colgate stands for happy smiles. Tiffany & Co. represents romance. But on a more practical level, a brand acts as a signifier of quality; if you see the distinctive red you know you have a product that is safe and will take care of your teeth – Colgate.
Historically, these brand associations have worked for the manufacturer rather than the retailer – Walmart is well known for price competing but not exactly known for ground-breaking work in dental care or diamonds. There are certain retailers who have succeeded with private labels – but these have been associated with the overall brand promise of that business; Aldi's DairyFine is a low-cost chocolate bar and Aldi's clear position is one of price. The majority of retail however was dominated by third party manufactured products. And then along came Amazon.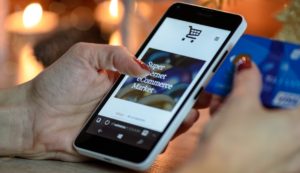 As it has with so many other things, Amazon has gone about disrupting manufacturing. A recent CNBC report found instances of Amazon pushing its own products in placements that are entirely new to the website, called "Top Rated from Our Brands". This is not in the least bit surprising. What makes Amazon so capable in this space is their data (rich consumer insights) and their ability to analyse vast amounts expeditiously.
According to Statista, Amazon had 310 million active customers almost three years ago; imagine the data generated for every product you've searched, browsed, purchased and reordered, multiplied by the number of customers in your market? Numbers intoxicating to the human brain are fodder to the Amazon algorithms that will be making product recommendations for own label projects faster than you can say; 'Alexa, what product shall we make today?' In addition, they have also launched an 'Accelerator' program, designed to create more exclusive Amazon brands by luring manufacturers to create Amazon-only products.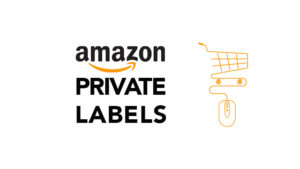 In contrast to established manufacturer brands, the Amazon own/private label product mix feels like it was curated by the ruthless efficiency of a machine. One that can calculate the square root of best profit margin for a commoditised product category that can be shipped in a standard Amazon box? Whilst batteries, baby products, electrical peripherals, cookware and fashion is a completely random mix to you or me, the machine thinks differently, and this mix is logical.
So, in this new world what can brands do? They must leverage their brand values; true brand loyalty comes from something that is not tangible, how does this brand make you feel? Brands must mean something to consumers, more than just the product itself, to stand a chance. Whilst brand Amazon is winning over more consumers, where they really win is on price and convenience; I can buy it cheapest on Amazon and they bring the product to me! Competing on price will always be an uphill struggle.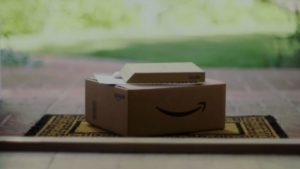 But manufacturers can succeed with a blended, multi-channel approach in terms of retail distribution and marketing. Offering a point of difference in competing channels creates unique propositions across the retail landscape and gives consumers a reason to mix up their shopping journey. Similarly, powerful marketing campaigns across the right blend of media channels will keep branded products top of mind in places where Amazon brands will not play; they are rarely marketed outside of Amazon.
In fact, Amazon's private label proposition is a hodgepodge of brand names that are more basic than say, Amazon Basics. Take Crafted Collar Button Downs or True Angel Sweaters; Polo Ralph Lauren, Tommy Hilfiger or Zara they certainly aren't. It does get better with Wag (dog food) and Presto (household goods) and then there are those that carry their name, such as Amazon Essentials, Amazon Basics and Wickedly Prime.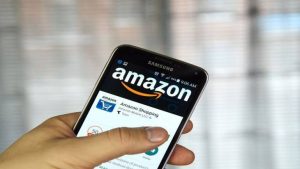 The point is it's a product driven proposition and the brand is incidental, meaning manufacturer brands can always maintain the upper hand with broader distribution, more exposure and a nurtured brand loyalty. Whilst their 'Top Rated from Our Brands' feels like them rigging the game, it's imperative to have a strong presence on Amazon and know how to optimise organically to maximise discoverability. Brands can stand out from the crowd and boost conversion with strong and dynamic consumer focused content.
And finally, reviews review reviews! The power and value of customers ratings and reviews is no secret and whilst being a conversion driver, resource for product research, 'add-to-basket' enabler and even a post purchase validator (yes consumers read reviews for products they've already bought), reviews also boost discoverability by driving an item higher up the search results.
Whilst their soaring ambition on own/private label is a logical step to improve profitability, it will no doubt be giving many manufacturers sleepless nights. Whilst they have upped the ante significantly, manufacturers can still win by knowing their consumers, leveraging their brand values and executing a strong retail strategy (including optimising Amazon itself).
Article by Jason Wescott, eCommerce Director, Wavemaker Global.
About Jason: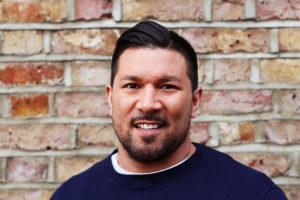 Jason Wescott is eCommerce director of Wavemaker. Jason joined Wavemaker from Hasbro UK, as part of the commercial team where he was responsible for eCommerce. Jason's specialisation is working with Amazon Retail, where he has over 8 years' experience managing complex multi-million-pound accounts. His passion is around driving digital transformation within businesses and helping them evolve in a rapidly changing landscape. Jason leads on Amazon focused consultancy at Wavemaker UK.
Source: Wavemaker