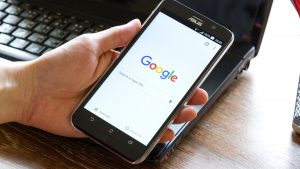 It's been over a year since Google announced that it would be changing the way it ranks its search index, prioritising mobile across all platforms, with the desktop index maintained, but updated less frequently. Now, that change is finally beginning to roll out.
The shift means that Google's algorithms will primarily use the mobile version of a website's content in order to rank its pages in Google searches, as well as using them to show previews in the results and to understand how the site and data are structured.
With the majority of searches now taking place on mobile, its a small but notable shift to recognise how browsing habits have changed, and serves to encourage any remaining sites who deliver less content or an inferior user experience on their mobile website.
The rollout is happening gradually, with Google having already transitioned a handful of sites to the mobile-first index. These sites will be monitored by the search team to ensure their rankings are not affected in unexpected ways.
"We continue to be cautious with rolling out mobile-first indexing," said Gary Illyes, webmaster trends analyst at Google. "We believe taking this slowly will help webmasters get their sites ready for mobile users, and because of that, we currently don't have a timeline for when it's going to be completed. We will be evaluating sites independently on their readiness for mobile-first indexing…and transitioning them when ready."
While most webmasters will already have prepared their websites for this change, given the long lead-in time Google had provided, the search giant has also collated some useful hints for those worried that the change will impact their rankings.
Source: Mobile Marketing Magazine