Google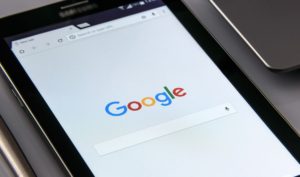 has shared that the company's ads team killed 3.2 billion so-called "bad ads" in 2017, an increase of 88 percent from the previous year, when the company removed 1.7 billion "bad ads." Put another way, Google took down more than 100 bad ads per second last year.
"Bad ads" consist of any advertising that violate Google's advertising policies, including ad fraud, phishing scams, and malware. That includes everything from a one-off accident to a coordinated action by scammers trying to make money, Google explained.
Google says it is able to block the majority of bad ad experiences before the scams impact people. The company removed 320,000 publishers from its ad network for violating publisher policies, and blacklisted nearly 90,000 websites and 700,000 mobile apps.
Of the 1.7 billion ads, 79 million were attempting to send people to malware-laden sites — Google removed 400,000 of these unsafe sites last year. Also included were 66 million "trick-to-click" ads in 2017 and 48 million ads that were attempting to get users to install unwanted software.
Google also revealed that it removed 2 million pages for policy violations every month in 2017. This was possible in part thanks to new technology that lets the team remove Google ads from individual pages on a website that violate its policies, helping scale enforcement for policies that prohibit monetization of inappropriate and controversial content.
The Google ads team emphasized that advertisers need to value "respecting the user experience more than the ads." In 2017, Google blocked 650 sites for running ads alongside fake content, 12,000 sites for scraping or copying content from other sites, and suspended 7,000 AdWords accounts for tabloid cloaking violations (running news headlines but redirecting users to sites that sell dubious products).
Last year, Google added 28 new advertiser policies and 20 new publisher policies to combat new threats. This year, the company has already updated several policies to address ads in unregulated or speculative financial products like binary options, cryptocurrency, foreign exchange markets, and contracts for difference (or CFDs) — similar to Facebook's recent moves.
Google paid out $12.6 billion to publishing partners in its ad network last year. The company needs to continue fighting "bad ads" to ensure its platform can be trusted. If users start to associate ads on Google's network with fraud, scams, and malware, they will stop trusting the company. Given that the majority of Google's revenue comes from ads, that scenario is simply not an option.
Source: VentureBeat