Google is rolling out the ability to make hands-free phone calls to the US and Canada via Google Assistant on Google Home.
In a blog post, Google said users in the US simply say, "Hey Google, call…" and calls will be made over users' Wi-Fi connections.
Google Home can call businesses and Google contacts, but it will not call 911.
The blog also noted calls to "premium rate numbers" and international numbers are not supported unless users link their Project Fi or Google Voice accounts and they will be billed "at the published respective list rates."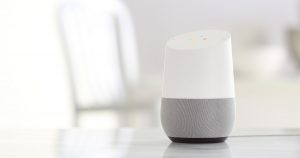 In addition, Google said its Assistant on Google Home recognises users' voices, so if a given users says, "Hey Google, call Dad," it will call "your dad instead of just any dad."
For now, call recipients will see "Unknown" or "No Caller ID" from Google Home calls. However, Google said it will make it possible for a user's mobile number to be displayed by the end of the year. Google Voice and Project Fi users can already choose to have the recipients see their phone numbers by going to Assistant settings in the Google Home app.
For its part, Amazon supports free Alexa-to-Alexa calling for users who have Echo devices or the Alexa app. Echo users can call or message contacts who don't have Echos if those contacts download the Alexa app on their phones and enable Alexa calling and messaging.
Source: The Drum