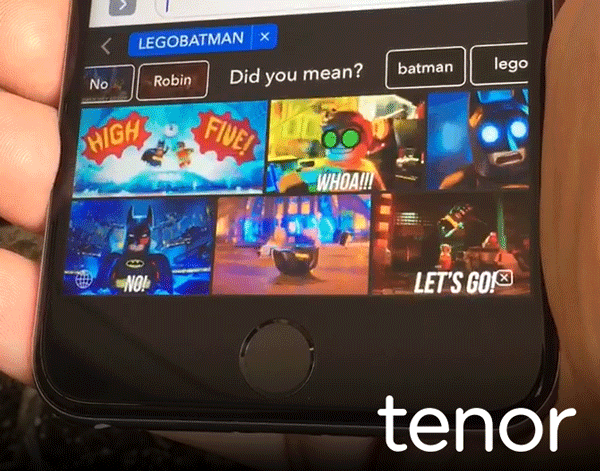 Google agreed to buy Tenor, a four-year old startup that helps advertisers run mobile ad campaigns that feature GIFs, or short video clips that run on a loop, per a blog post. About 300 million people a month use Tenor's platform for Android, iOS and desktop to find GIFs to copy into messages or to share on social media.
Tenor has become a hit with advertisers, which pay the company up to $500,000 to run sponsored GIFs inside search results, per Bloomberg. Tenor not only has a searchable database of GIFs, but also has an app with a GIF keyboard to help find moving images that dramatize a message, emotion or meme.
Cathy Edwards, a Google engineering director, said in the blog post that Tenor will continue to operate as a separate brand. Her involvement suggests Tenor will also be used to bolster Google's main search business, the Bloomberg report suggested.
The news underscores the importance of visual shorthands like GIFs in communicating on mobile as well as Google's desire to not be shut out of an increasingly popular mobile marketing tactic. Tenor is one of the most popular apps that give advertisers a way to sponsor short video clips that mobile users can grab to inject some humor into their messages or social media posts. Tenor's user base of 300 million people is a ready-made audience that would be more difficult for Google to build from scratch, given the profusion of GIF-sharing services that populate website and app stores.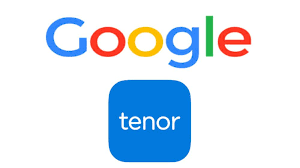 GIF marketing is growing and marketers need to consider how to build brand awareness with campaigns that include shareable video clips that have the potential for viral growth, researcher Magid said in a report. A Magid study found that 16% of consumers ages 18-64 had sent branded animated GIF content in a message or app. In addition, 22% of the group has sent branded emoji, emoticon or image content in a message.
Consumers like GIFs because they believe they help them communicate better in text messages, which have supplanted phone calls for smartphone users who maintain several conversations at the same time in messages, group chats and social media. Magid found that 43% of consumers believe GIFs help them communicate better, compared with 9% who think they do not help them communicate better.
Consumers also are amenable to branded GIFs with 72% of those surveyed saying they wouldn't be put off by the idea that the GIF they send is from a particular brand or company, while only 7% definitively said they would not send it. GIFs are also seen as being more reflective of a user's personality and a better method of communication than emojis, which also have transformed the way marketers interact with consumers through mobile platforms.
Source: Mobile Marketer